Tan Chong launches MUV pre-owned vehicle business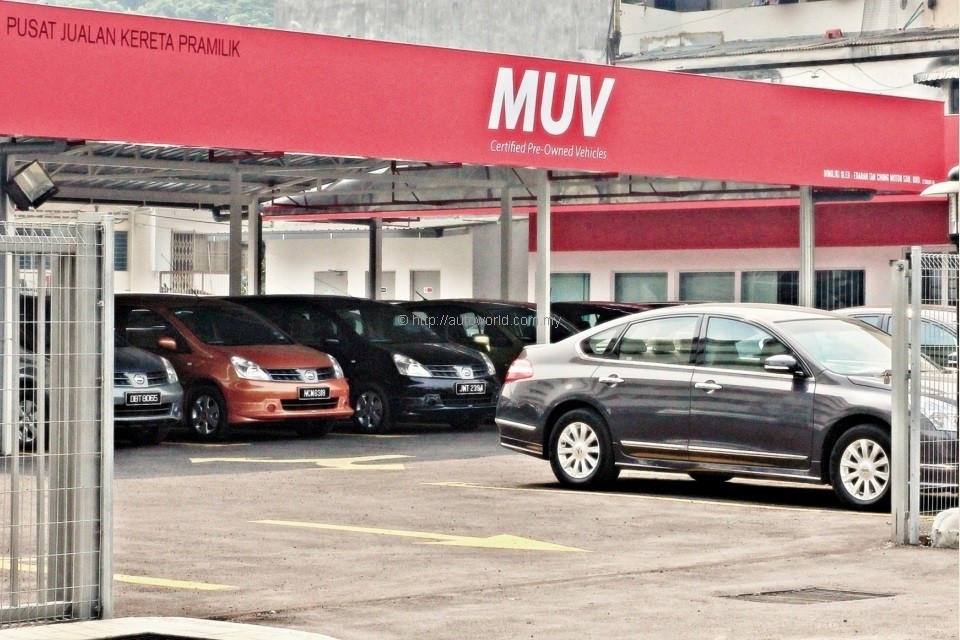 The Tan Chong Group has set up a new business arm selling certified pre-owned vehicles with two outlets opening in the Klang Valley. Dubbed MUV (pronounced 'move'), the first two outlets of the business are located at Jalan Ipoh, Kuala Lumpur and Jalan Kemajuan, Petaling Jaya. A third outlet is being planned for opening at Jalan Putra, Kuala Lumpur, in 2014 and future expansion plans is to open one outlet in every region.
MUV's operations ties in nicely with Edaran Tan Chong Motor's business of selling Nissan vehicles, giving ETCM's dealerships an outlet to dispose vehicles traded-in by customers buying a new Nissan. It is nevertheless important to note, however, that MUV is not restricted to selling purely Nissan vehicles.
All MUV Certified Pre-Owned vehicles would also have passed a stringent and comprehensive 180-point inspection that covers road test, engine and fuel systems, electrical systems, suspension and steering, brakes, exhaust, transmission, tyres and airbags. Every pre-owned vehicle sold by MUV is assured against major accidents, tampered engine/chassis numbers, and history of floods.
Dato' David Chen, Executive Director of ETCM said, "Reliability and assurance are crucial in the purchase of pre-owned vehicles. With the launch of MUV, we seek to offer a peace of mind to customers who are looking to purchase pre-owned vehicles while assuring them of good value as well as a distinctive buying experience akin to purchasing a new vehicle. Even our showrooms are similar to new vehicle showrooms to provide customers comfort and a great purchase experience."
To provide customers with added peace of mind, MUV offers them access to 24-hour roadside assistance, a 1-year / 20,000km warranty, and a service network of 54 affiliated workshops to honour that warranty.
Pictures: Official Tan Chong release.