Mazda to step up Malaysia CKD operations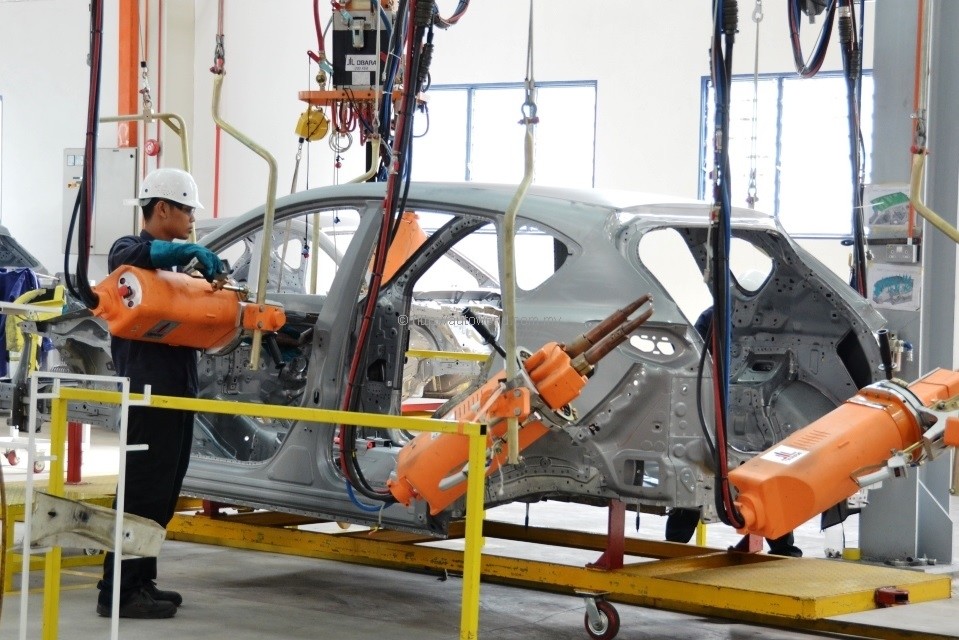 When Yuji Nakamine, President of Mazda South East Asia Ltd, first spoke to representatives of Bermaz Motor Sdn Bhd back in 2008, Mazda's annual sales volume in Malaysia added up to less than a thousand units. Fast forward to 2013, Nakamine revealed that over the last three months, Mazda has been selling cars at an impressive rate of 1,000 units per month.
On its own, such a monthly sales figure is a decent return for many non-national brands in Malaysia, but the short time span it took Mazda to reach such volumes is impressive. In 2010, the numbers were already big enough for Mazda to build a feasible business case to commence local assembly operations here in Malaysia, and in 2011, the first Malaysia-built Mazda3 rolled out from Inokom Corporation Sdn Bhd's assembly plant in Kulim, Kedah.
The successful start-up of the Mazda3 CKD project serves as a foundation for more to come and as a statement of intent, Mazda Malaysia was established in 2012 as a 70:30 joint venture between Mazda Motor Corporation and Bermaz to oversee local production and distribution of locally-assembled models to Bermaz, who retains its role as Mazda's sole distributor in Malaysia.
At the time, Nakamine-san noted that, "Mazda considers Malaysia as one of its most important markets. Based on this strong partnership with Bermaz, in whom we place our complete trust, we will strengthen our business and brand in Malaysia."
The successful launch of the locally-assembled CX-5 last week is another key milestone of this venture, which Mazda reported will cost a total of RM100 million. At the CX-5 CKD launch-cum-media drive last week, Mazda Malaysia further announced that it will acquire a body shop from Inokom to exclusively produce Mazda vehicles. It has also begun construction of a vehicle assembly facility. A little factoid to take note here is that the Berjaya Group, of which Bermaz Motor is a part of, is a 15% share holder of Inokom.
During a plant tour after the media drive last week, Nakamine-san reiterated the importance of the Malaysian market to Mazda, saying that, "We regard Malaysia as a key base in the ASEAN region, and we are very happy to take ownership of the body shop and start construction of the assembly facility, both of which will exclusively produce Mazda vehicles. Moving forward, we will continue taking steps to strengthen our local production operations, and in partnership with Bermaz and Inokom, we hope to contribute to the further growth of the automobile industry in Malaysia by offering our customers fantastic, high-quality vehicles."
Nakamine-san also told the Malaysian media that the top brass of Mazda's management in Japan is keeping close tabs on the Malaysia operations, and they have assigned none other than Mr Shinji Sakatani, who was Nakamine-san's right hand man when the latter was in charge of the Ford-Mazda AutoAlliance Thailand plant, to lead Mazda Malaysia.
For the short term, Mazda plans to produce 3,000 units each of the Mazda3 and CX-5 for local consumption in the Inokom plant. For the longer term, however, the possibilities are limitless, with the all-new Mazda6 and the next generation Mazda3 in line to be the plant's next products. Mazda hopes to eventually achieve an annual production volume of 20,000 units from its Malaysian CKD operations and export is further mooted as a possibility, implying the great confidence from Mazda Japan on the quality of its Malaysia-built vehicles.
Pictures: Official Mazda release.