All-new Hyundai Santa Fe open for booking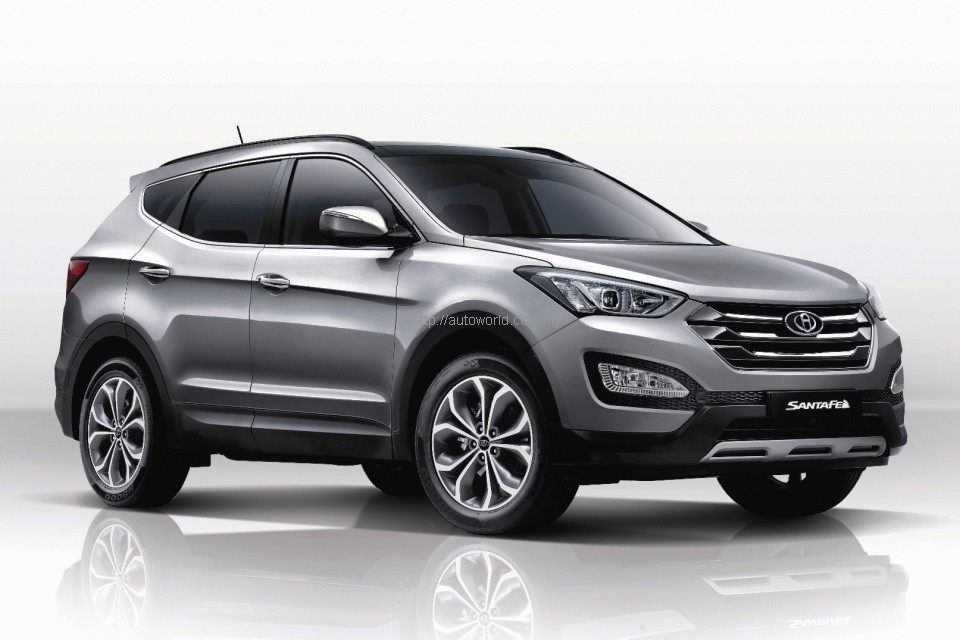 Hyundai-Sime Darby Motors (HSDM) has officially opened its order books for the all-new Santa Fe, which will be launched in Malaysia by the end of this month. Locally-assembled in Kulim, the new Santa Fe will, like its outgoing predecessor, wear an Inokom badge, though we all know that's a mere formality.
The two engines powering the current Santa Fe, namely the R 2.2 E-VGT diesel version and Theta II 2.4 MPI petrol, are both retained for the new model, and they each come with the option of two variants – Elegance and Executive. Outputs of the engines are not stated by HSDM, but our checks with the official websites of Hyundai Singapore and Hyundai Australia show figures of 174hp/227Nm for the 2.4 and 194hp/436Nm for the 2.2 diesel.
Prices start at approximately RM159,000 before road tax and insurance with items such as Wide Panoramic Sunroof, HID Head Lamps, Safe Drive Recorder, Rain Sensor, the latest Flex Steer feature and Electric Parking Brake (EPB) being mentioned as part of the kit count, though it was not made clear if these items are standard or exclusive only to certain variants. The current Santa Fe is priced at RM155k for the petrol model and RM174k for the diesel.
Safety features include Vehicle Stability Management (VSM) System, Electronic Stability Programme (EPS), Hillstart Assist Control (HAC), Downhill Brake Control (DBC), Traction Control System (TCS) and Brake Assist System (BAS).
Members of the public who wish to check out the all-new Santa Fe up close before its launch can catch it at Hyundai roadshows in Gurney Plaza, Penang (13-16 June), 1 Utama Shopping Mall, Klang Valley (19-23 June) and KSL City Mall, Johor Bahru (21-23 June).
Pictures: Official Hyundai release.