230 participants in Malaysia Skills Competition 2013 pre-qualifying round in PD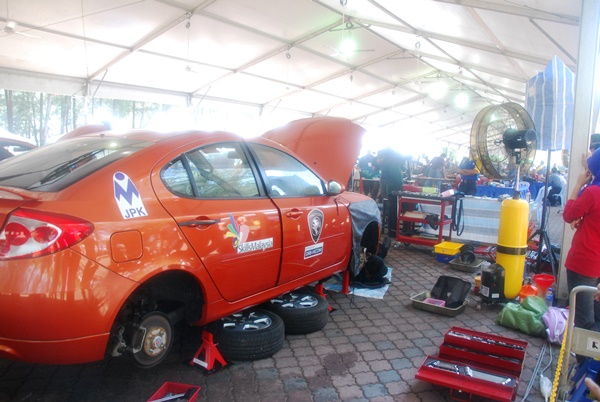 Over 230 Malaysian youths from various local institutions of higher learning as well as private and government organizations participated in the Malaysia Skills Competition 2013 – Automobile Technology Sector (pre-qualifying rounds) that was held last week, 11-14 April 2013, in Port Dickson, Negri Sembilan. The event was co-organized by Proton and also the Skills Development Department of the Ministry of Human Resources.
At the pre-qualifying stage, participants were tested on their abilities to diagnose problems in a standard 1.6-litre Proton Campro IAFM+ engine using the Proton Advanced Diagnostic Tools (PADT) to identify components that require replacement, and also to perform a full overhaul of the engine.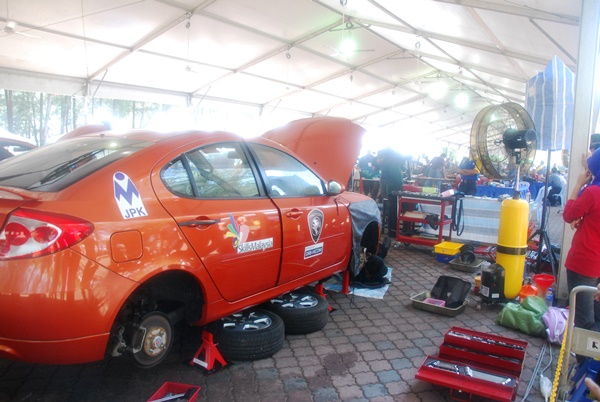 Top four winners of the pre-qualifying stage will head to Shah Alam in September 2013 for the finals, where they will then need to demonstrate their abilities in tuning and repairing the engine, brakes, automatic transmission, suspension, electrical systems, and steering. The national champion will get to represent the country at the ASEAN level at Hanoi, Vietnam, in 2014. Already the the 2012 winner will be attending the World Skills Competition in Leipzig, Germany, this June and then to the World Skills Challenge Australia in Perth this month.
In addition to the Malaysia Skills Competition pre-qualifying rounds, three supporting competitions were also being held concurrently, namely the Proton Skills Competition, Open Skills Competition, and School Level Skills Competition. On its part, the Ministry of Human Resources also ran the 'MySkills' Competition that was open to coaches and teachers from government agencies and private training centres.
The Proton Skills Competition is opened exclusively to technicians and mechanics from official Proton service centres throughout the country and the winners qualify to the international level competition to compete against Proton technicians and mechanics from overseas markets. The Open Skills Competition is open to all coaches, teachers, technicians, and mechanics from all institutions and workshops nationwide who do not qualify for the main category, which has an age restriction of 22 years and below. The School Level Skills Competition is open to students of vocational and technical schools only.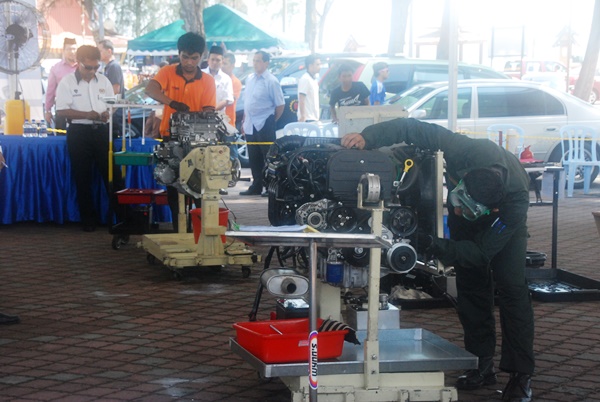 KON