Recall for 2000 – 2003 Toyota Camry and Corolla Altis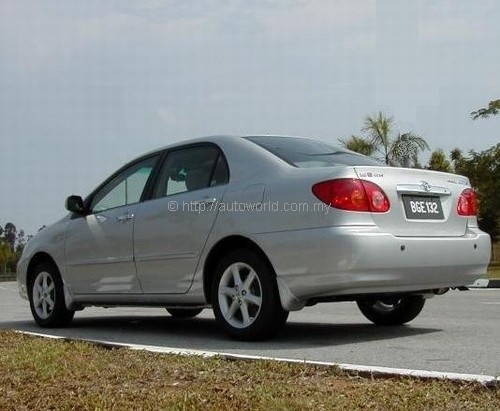 Toyota Motor Corporation has just announced a recall for a number of Toyota models to rectify potentially defective the airbag inflator of the front passenger that could potentially cause abnormal deployment or rupture during a clash. The company has pledged to replace the defective airbag inflators at its own cost.
Locally, UMW Toyota Motor has confirmed that some 18,700 units of the Toyota Camry and Toyota Corolla Altis manufactured between 2000 and 2003 are part of the recall, and customers who bought these cars will be contacted to carry out the necessary corrective measures at no cost. The company also assures customers that no other models officially sold in Malaysia are subject to the recall.
The timing of this recall is interesting for owners of these cars, which are now between 10 and 13 years of age, as airbags typically expire at 10 years of age. UMW Toyota Motor and TMC are currently in the midst of working the specifics on whether they will be replacing just the defective inflator or the entire airbag module altogether.
There has been no reported cases of problems in Malaysia relating specifically to this defect at the moment.
Pictures: Chips, extracted from Autoworld archive.