Porsche 911 GT3 arrives to mark 50th anniversary of nameplate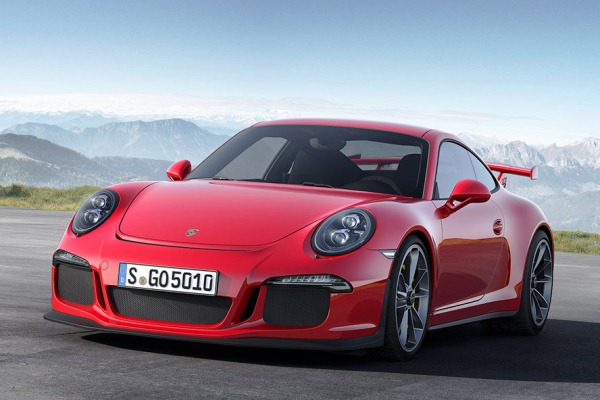 The Porsche 911 turns 50 this year, and marking the occasion is the debut of the fifth generation 911 GT3 at the Geneva Motor Show 2013 this week. Heavily uprated from the standard 911 Carrera S, the 911 GT3 is powered by a highly-strung naturally aspirated flat-six engine that is the hallmark of this variant.
Whilst it is based on the Carrera S' 3.8-litre block, the GT3's engine shares very few components with its donor engine. Various internal components are specific to the GT3 and designed to endure high engine speeds up to 9,000rpm. Its dual-clutch transmission is similarly specific to the GT3, incorporating characteristics of racing sequential gearboxes.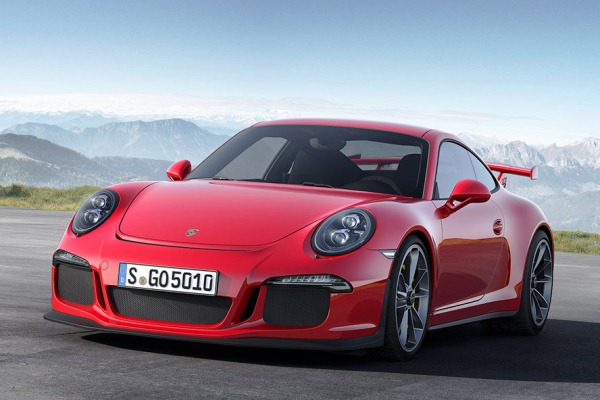 Peak power output is rated at 475hp, and according to the specs sheet, the GT3 will accelerate from rest to the century mark in 3.5 seconds with top speed rated at 315kph. Porsche claims that the GT3 is able to lap the Nürburgring Nordschleife in less than seven and a half minutes. Its predecessor managed 7 minutes 42 seconds in the hands of the company's official test driver, Walter Rohrl.
The GT3's structure is based on the new generation 911 Carrera's hybrid steel-aluminium construction but heavily modified at the axles. The rear axle is 44mm wider than the Carrera S' and it also incorporates rear wheel steering, turning the wheels in the same or opposite direction to the front wheels based on speed to improve overall stability and agility.
Visually, the GT3 can be recognized by its large fixed rear wing and centrally-locked 20-inch forged alloy wheels. Market launch of the new Porsche 911 GT3 will take place in August 2013 in Germany followed by other markets thereafter.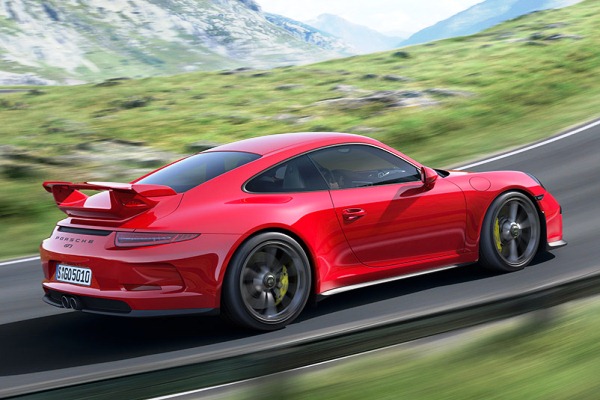 KON