All-new 2013 Mazda6 Test Drive Review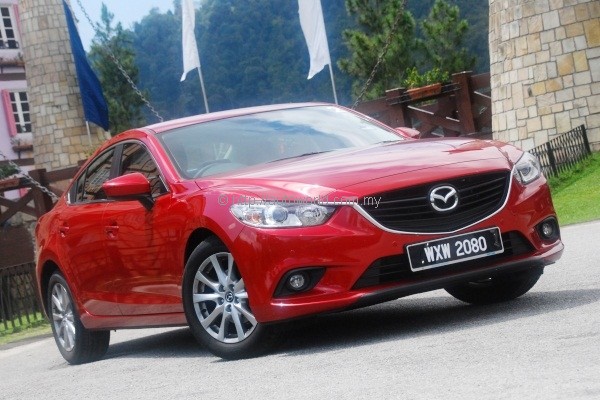 The all-new Mazda6 is due to be launched soon and it is a fantastic looking car. Since its global debut last year, we have been eagerly anticipating its arrival in our shores, and if you think it looks good in pictures, rest assured that its perceived beauty does not melt away in the flesh. Mazda's new Kodo design language that premiered with the highly successful CX-5 has been transferred very successfully to the 6's D-segment proportions indeed.
Not being particularly inclined to aesthetics, I am rarely keen to spend more than a paragraph describing a car's looks. Telling you how the way certain character lines intersect to produce a 'muscular' effect or to project the 'illusion of motion' is not something I'm particularly good at and as such, I'm usually more than happy to leave it at that. In the Mazda6's case however, its meticulously sculpted bodywork most certainly merits closer inspection.
The Mazda6 descended from a lineage that boasts of two very fine-looking predecessors and the new one certainly lives up to the family name. The overall silhouette is sleek and accentuated by very gentle character lines. You don't see instances of sheet metal being bent at unnatural angles, and the result is a design that is not only dynamic and organic, but also remarkably clean from clutter. Very neat overall.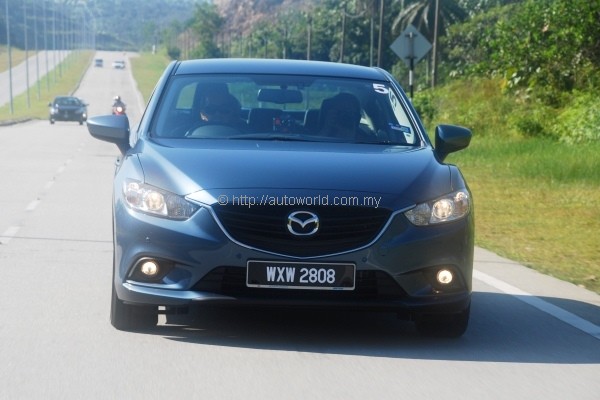 Front fascia has the closest resemblance to the CX-5.

But we have seen too many examples of cars that offer driving experiences that don't fully measure up to their looks. We were a little worried that the Mazda6 was going to be one such car – a car that looks better than it drives. The previous Mazda6 was one such example; it was decent enough to drive, but not quite as good as its looks suggest – the Honda Accord proved significantly more satisfying behind the wheel.
So, does the new Mazda6 deliver the goods that its dynamic looks promise, or have the designers written us cheques that the chassis can't cash? We traveled on a one-day trip to Berjaya Hills, Bukit Tinggi, to find out.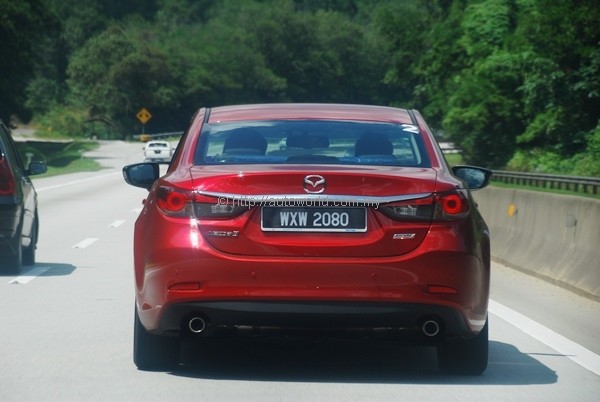 Rear has resemblance to the Sonata, and this is a compliment to Hyundai.

What's Available?
Malaysia gets the 6 with a choice of two four-cylinder SkyActiv petrol engines, displacing 2.0 and 2.5 litres respectively. The 2.0-litre is shared with the CX-5 with Mazda quoting outputs of 153hp and 200Nm from its 1,998cc displacement. Meanwhile, the 2.5's engine displaces 2,488cc, making 185hp and 250Nm. Both versions come with Mazda's own 6-speed SkyActiv Drive automatic transmission.
The engines are impressively smooth and quite willing to rev, but the 2.0-litre really needs to be worked hard to cope with its 1,393kg kerb weight. In contrast, the 2.5's outputs feel just about right and is the recommended pick if you can cough out enough money to meet the estimated RM187,659.30 price tag with insurance. The 6's prices are still subject to customs and government approval and the final figure will be announced at a later date during its official launch.
Your other option is the 2.0-litre model at an estimated RM159,440.20, and if wagons are your thing, consider the 2.5 Hatch Touring at RM191,763.30. It is interesting to note, however, that the wagon's overall length and wheelbase both measure shorter than the sedan's – 4,800mm and 2,750mm vs 4,865mm and 2,830mm. Looking further into the future, Mazda has plans to locally assemble the sedan variants in its expanding CKD operations here in Malaysia. Consumers can look forward to a lower price tag then, although this is not likely to happen within the next one year.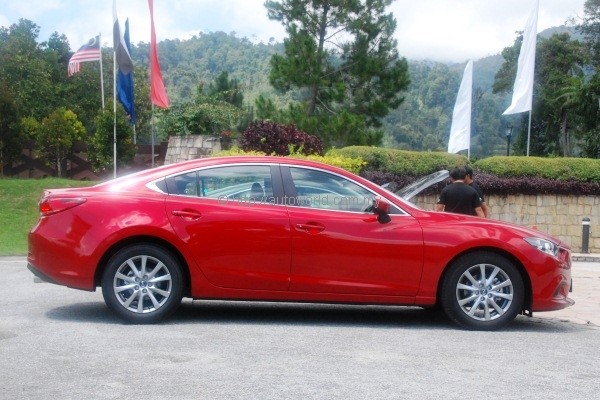 There's a wagon version available too, but we only tested the sedan today.

The RM28k premium separating the 2.0 and 2.5 sedans buys you not only extra power, but also added equipment in the form of an electric sunroof, GPS navigation, 11 BOSE speakers, auto-leveling bi-xenon headlights, daytime running lights, paddle shifters, keyless entry, and brake energy regeneration, or i-ELOOP in Mazda speak. Basic safety equipment are on par with regards to ABS, EBD, traction control, stability control, hill launch assist, six airbags, and immobilizer, but the 2.5 further adds the i-ActivSense package that carries with it auto braking, lane departure warning, blind spot warning, auto high beam control, and adaptive front lighting.
The auto braking system, dubbed Smart City Brake Support (SCBS) by Mazda, monitors the road ahead using infrared sensors and brakes the car automatically to avoid collision should it detect no action by the driver. We've seen this in a few Volvos and the Ford Focus, and our media drive programme of the 6 included a demo of the system with the car moving at a constant 20kph. Needless to say, it worked.
Also worth mentioning is its superbly programmed lane departure warning system. Even without using our indicators, the system proved very capable in ascertaining whether a lane change was deliberate or not. It seemed to judge the driver's directions based on steering angle, and uses that information to decide whether you were deliberately changing lanes or accidentally drifting over. Very intelligent system.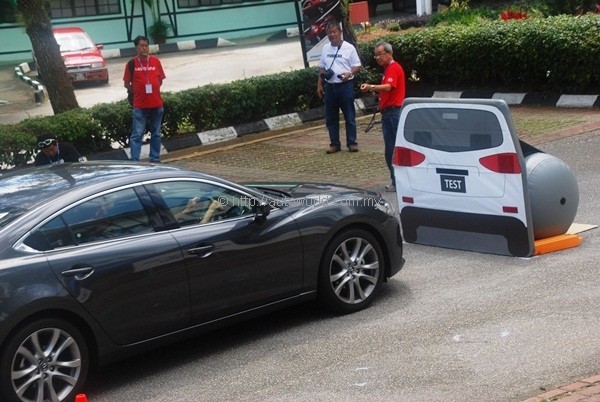 Our fellow journalists testing the Smart City Brake Support system.

Driving Experience
It is pleasing that we report the new 6 to be a car that does not disappoint behind the wheel. While it remains second best to the Ford Mondeo and even perhaps the Volkswagen Passat, the chassis setup is well balanced and highly composed. It is not quite the segment's best, but it comes close enough and there are certainly plenty of positives to pick from the car's overall character.
There is a slight firmness to its ride but damping is excellent, and Mazda's engineers deserve immense credit for making the 6 as comfortable as it is considering the fact that our 2.5 test cars ran on 19-inch 45-series tyres. The 2.0 with more conservative 17-inch 55-series tyres felt marginally more comfortable but differences are minute and not quite worth highlighting. I usually advocate downsizing from excessively big rims, but this is not necessary with the 6, unless cost becomes a factor.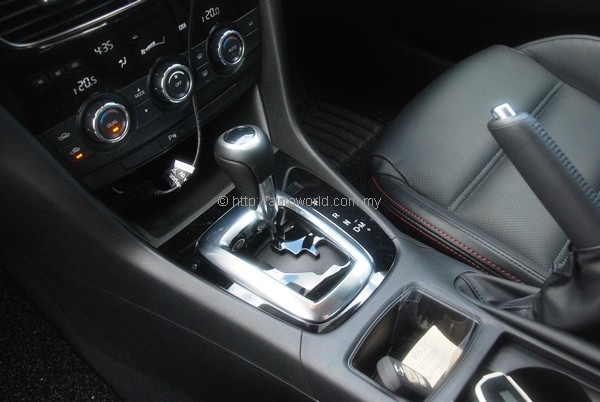 6-speed SkyActiv automatic transmission has a wide lock-up range.

The overall handling setup is safe and predictable – it doesn't resist understeer quite as competently as the Mondeo, but it tackles poor surfaces with great composure, and the result is that when the road turns bad, this is not a car that loses control easily. The new electric steering lacks feedback, a typical complaint of motor-driven racks, but it is sharp and the 6 tracks its lines reasonably well.
The engines are similarly faultless, but like the CX-5, the 2.0 notably lacks grunt and needs to be worked really hard to coax brisk progress. Both motors come with auto start/stop (i-Stop) as standard with operation being slightly smoother in the 2.0, probably a result of its lighter engine. The 2.5 restarts with a slightly stronger judder, but as a whole, Mazda's implementation of this technology is more polished compared to, say, BMW's.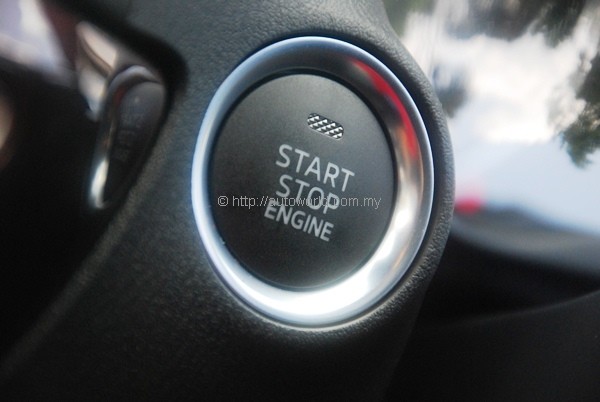 Push-start button is standard, but not keyless entry, unfortunately.

Overall
There are plenty of positives to write home about in the all-new Mazda6. The driving experience measures up to its good looks and there is a good balance to its chassis even if it is still not quite as satisfying to drive compared to the Ford Mondeo. Mazda's achievement in retaining a high level of pliancy in the 6's ride despite shodding it with 19-inch rims is worth mentioning, for the 6 rides beautifully and retains a high level of composure on uneven surfaces.
The 2.0-litre model starts the range off with a decent entry level model, but those who can afford it should really go for the 2.5 for its better kit count and engine outputs. Prices seem on the high side when compared to other Japanese models, but like its predecessor, the 6 justifies its marginal premium over its rivals with unrivaled style and wow factor, and the best part is, this one has the dynamics to support its verve.