500 truckers attend carnival organized by Volvo Malaysia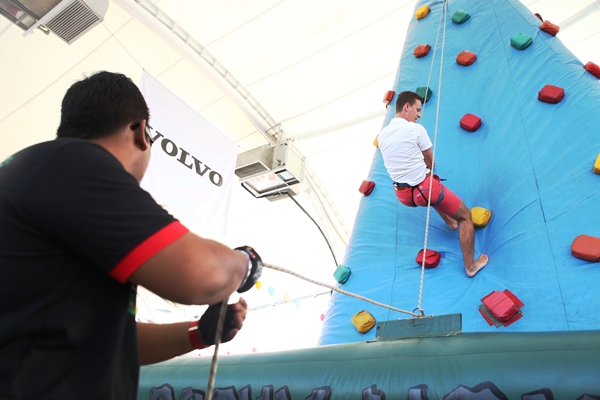 Volvo Malaysia recently organized its Carnival 2012 at the i-City in Shah Alam specially for truckers from around the Klang Valley region to engage in a day of fun with their families and also to mingle with staff of Volvo Malaysia. Turnout on the day totaled up to 500 participants, many of them being members of Globe Truckers, Malaysia's first ever club for truckers.
"The rationale for Volvo establishing a platform and organizing activities for truck drivers in Malaysia is to engage with them and enhance their lives as well as to instill a sense of pride in their profession. The carnival was ogranized to build bridges and help truckers to communicate with each other on a national platform and enjoy some perks and time away with their families after all the hard they put in to their everyday job. We deliberately organized the event on a Sunday so that their families could join Volvo's staff and families for a well deserved weekend soiree," said Mansoor Ahmed, Managing Director of Volvo Trucks Malaysia.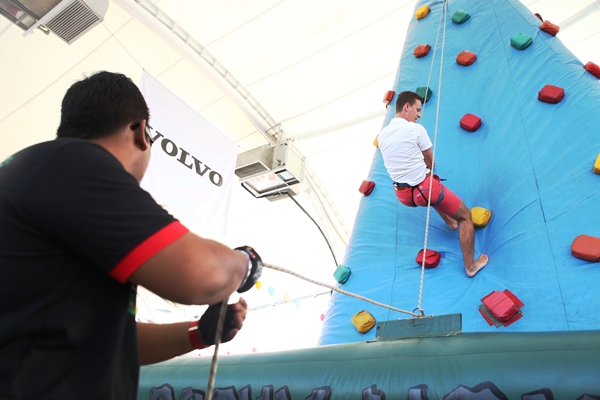 Also present at the carnival were Roslan and Adnan, the winning truckers of Malaysia chapter of Fuelwatch 2011 and 2012. Adnan, who is also the ambassador of Globe Truckers said "The last two years have been wonderful to be a trucker in Malaysia, starting with winning the Fuelwatch challenge, travelling to foreign shores, and being an ambassador of Globe Truckers, I feel that our profession is finally getting the respect it deserves."
The Carnival's activities included a wide variety of exciting games and contest for both parents and children. To name a few, there was a petting zoo, colouring contest, performances by acrobats and special appearances from Upin & Ipin, keeping the children and even adults well-entertained throughout the afternoon.