Mazda CX-5 Wins Japan's Car of the Year 2012-2013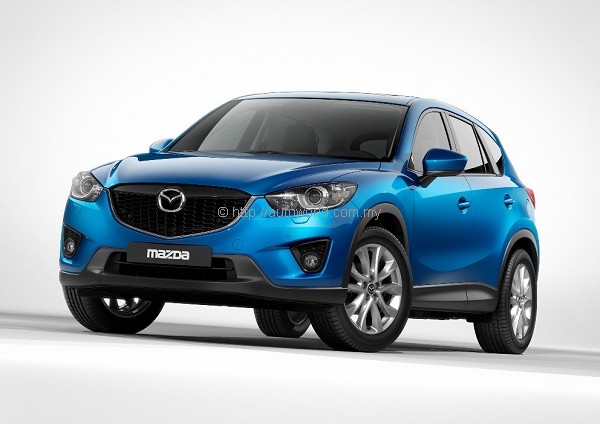 The expected close battle between this year's two most highly anticipated cars – CX-5 and the Toyota 86/Subaru BRZ – didn't materialise as the crossover from Hiroshima pulled away from the jointly developed 86/BRZ sports car to triumph by some 45 votes. It was the CX-5's Skyactiv-branded technologies, road manners, and economical Skyactiv-D 2.2-litre clean diesel engine that most impressed the 60 jurors. Skyactiv is Mazda's suite of new body, chassis, engine, and transmission technologies designed to increase fuel efficiency, reduce weight and emissions — all while improving the car's handling and ride quality.
This recognition mirrors the sentiments of many car buyers. In approximately nine months since sales of the CX-5 started in February, Mazda has received 37,000 orders; equivalent to more than three years of sales at the anticipated volume of 1,000 units per month, and sales continue to be strong.
Executive Officer Kiyoshi Fujiwara commented, "We are thrilled to have the CX-5 receive such a coveted award and appreciate the warm support and encouragement of our fans. Spurred on by this honor, we will continue to dedicate ourselves to the task of crafting cars that only Mazda can, in order to continue winning the support of our fans and customers into the future."
It is the fourth time that Mazda has won the overall award in the 22 years that the event has been run. The last Mazda to be named the Car of the Year Japan was the MX-5 (known as Roadster in Japan) in 2005. The CX-5 is the fourth Mazda to win the award.
The accolades for the Mazda CX-5 are also resounding in Malaysia as it has been voted Best SUV at the New Straits Times Maybank Car of the Year 2012 Awards, and has also been judged the Best Value for Money SUV for the 2012 Asian Auto Alianz Auto Industry Awards.