Caltex launches community-based reality show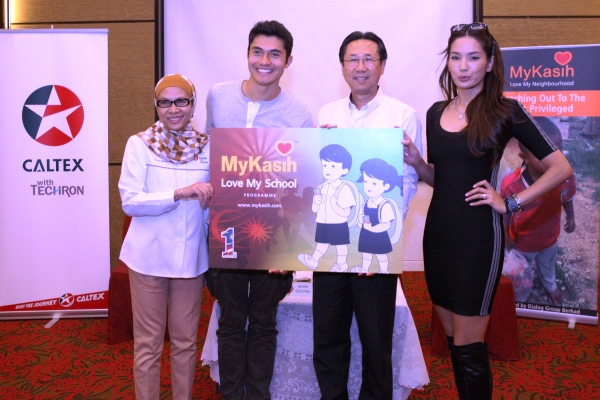 Caltex has launched a new reality show focusing on community projects, dubbed Driving Change with Caltex, with the objective of highlighting social efforts across Malaysia, Hong Kong, Thailand, Philippines and Singapore.
Hosting the show will be Henry Golding, who will be traveling to each of the above countries to accomplish a social task, and he is kept unaware of all relevant details until he arrives. Once briefed on the mission, he will have three days to execute it with help from a local celebrity partner.
Golding's first mission commenced today here in Malaysia, where he will be partnered by local beauty queen Andrea Fonseka to raise RM30,000 of funds for the MyKasih Foundation's 'Love My School' bursary scheme to support 50 underprivileged school children from Sekolah Rendah Kebangsaan Alma in Bukit Mertajam, Penang. The money will be used to fund a year of food and books for the children.
The duo's success depends heavily on the power of the community and social media to spread the word and gain support. Up to the minute updates as the action unfolds is available on the dedicated microsite www.drivingchangewithcaltex.com . The public are also encouraged to share ideas via Twitter under the #Caltex4Change trending topic or the @Caltex4Change Twitter handle.
Community partner MyKasih Foundation is a non-profit organization that aims to uplift the lives of less fortunate Malaysians regardless of race, religion and descent. The 'Love My School' bursary scheme aims to alleviate the burden of underprivileged families in educating their children. Students will draw on their bursaries using MyKad-linked MyKasih student cards to pay for school books, stationery and essential food items.
Each Driving Change with Caltex episode is broadcasted online after the mission at the project's microsite. The three-minute episodes will later air on StarWorld and National Geographic. These clips will eventually culminate in a 22-minute segment scheduled for broadcast on StarWorld in January 2013.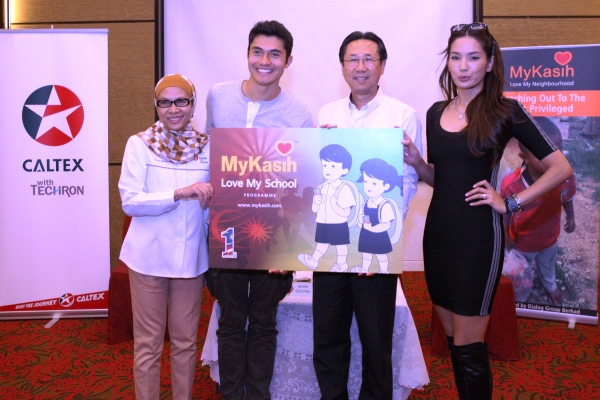 Picture: Official Caltex release.