Ford S-Max 240PS Test Drive Review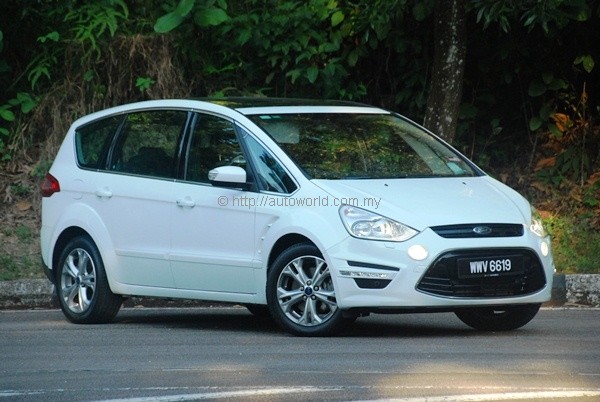 How much power would you think is sufficient to give a 1.6-tonne seven-seater MPV decent performance? Most manufacturers would be happy to offer you anywhere between 170 and 180PS, so you would think that 203PS of turbocharged power for the Ford S-Max is more than enough punch for a people carrier. It's good enough to do the century sprint in 8.5 seconds, and that is way more pace than any decent family vehicle would need.
Yet, somebody in Sime Darby Auto Connexion (SDAC) woke up one fine morning and thought, 'Hey, that's not quite enough,' and from that day onwards, Ford began shipping the S-Max to Malaysia with its engine chipped to an even more powerful 240PS / 340Nm state of tune. You will of course recall, in our review dated on 10 July, that the Mondeo, which is a mechanical twin of the S-Max, has also received the same powertrain upgrade as well.


In the S-Max, the additional 37PS and 40Nm of torque has shaved 0.3 seconds off its century sprint time, and according to data provided by SDAC, fuel consumption is maintained at 8.1 l/100km in the urban cycle as per the 203PS model using the same 6-speed Getrag Powershift dual clutch 'box as before.
The price of this added performance is RM198,888 with insurance in Peninsula Malaysia, a RM13k price hike from the 203PS version. As with the Mondeo 240PS, you are not getting much in terms of added equipment from the 203PS predecessor beyond a beefed up Sony audio system and mild aesthetic enhancements, although in the S-Max's case, a panoramic moonroof has been added to the specs sheet as well.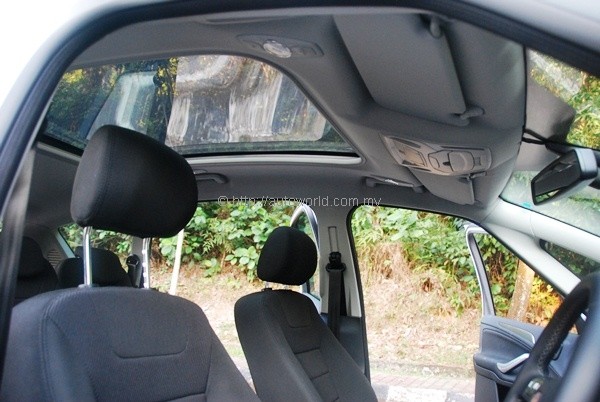 Panoramic moonroof is a new item to the 240PS model.

So, the question to ask of the new car is certainly whether the added outputs translated to any meaningful boost in performance to justify the inflated price tag. Or more pertinently, does the S-Max even need any further increase in output when the 203PS model was already plenty fast. Why would you need so much power and torque for what essentially is a family van? Would you drive like Michael Schumacher with your mother-in-law perched at the back seat?
We suspect not, but there will always be the naughty ones among us who would think, 'hey, my car does not do family duty every day, and when it doesn't, I want to have my fun behind the wheel'. Well, for those of you with this particular mindset then, the S-Max is indeed a godsend. It is not only quick along a straight line, but along the curves as well. The chassis, which is shared with the Mondeo, endows the S-Max with impressive reserves of grip, and the result is an MPV that corners with superbly balanced poise and precision.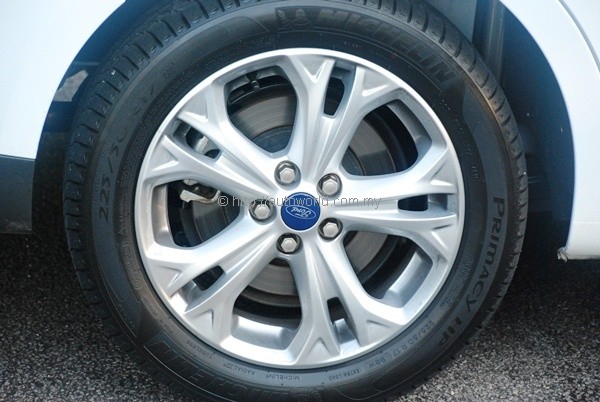 Capable chassis extracts good grip levels from 17-in Michelin rubber.

Ford vehicles have always delivered in the driving dynamics department, and the S-Max was never in any danger of bucking that trend. Not just great fun to drive, the S-Max's ride quality is also pretty well sorted out. Ford's chassis engineers have managed to avoid one particular dynamic trap that is plaguing an increasing number of manufacturers these days who put too much stiffness in their suspension in misguided attempts to pursue dynamic sharpness. The damage in this approach is two-fold, as not only ride comfort is sacrificed, but composure as well. What is the use of a car that corners without body roll when the slightest mid-corner undulation upsets its balance?
The S-Max is pleasantly free of such complaints. Its ride is typically firm as per European norms, but it is just about pliant enough to convincingly absorb potholes and maintain a good level of composure over uneven surfaces. Although the S-Max's dynamic repertoire far exceeds what's typically expected of MPVs, the comfort half of its brief has certainly not been forgotten.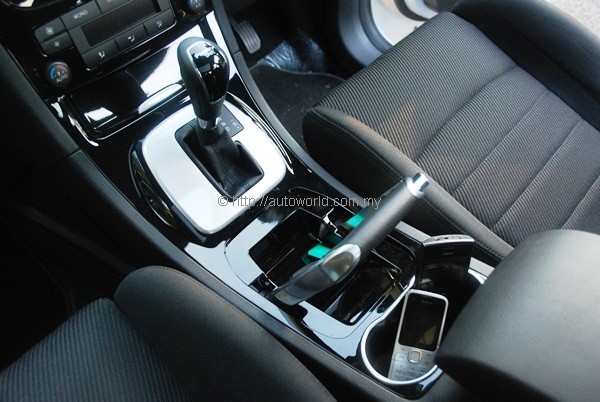 Aircraft-inspired handbrake is one of the coolest looking in the business.

Inside, Ford has put in the effort to line the S-Max's cabin with a very palatable choice of materials. German comparisons would be premature, but exposed surfaces feel appropriately premium to the touch, and all dashboard buttons exude good tactile sensations. Storage spaces for small items are decent, but there certainly could be more, especially along the centre console area, for our mobile phones and parking cards.
The S-Max is officially designated as a seven-seater, but for long hauls, its comforts are best experienced by no more than five on board. Third row accommodation is rather cramped and not recommended for outstation journeys. Each of the five rear seats fold individually to offer different configuration options, but execution can still be further improved. The mechanisms work smoothly enough, and you do get a flat cargo floor with all seats folded down, but the absence of one-touch folding operation is a notable and unfortunate omission.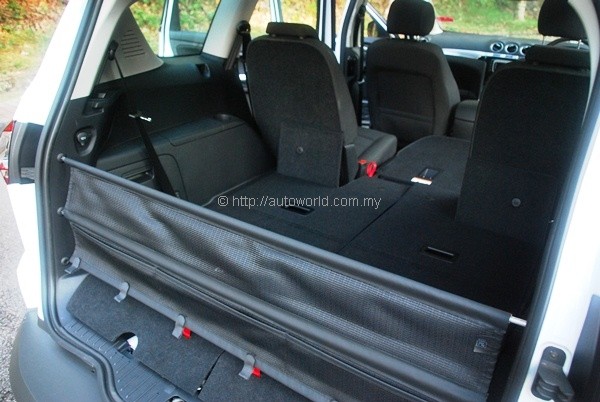 Cargo net is detachable.

Though the S-Max clearly outclasses the competition in terms of driving dynamics, it is also noticeably second best when it comes to overall practicality and user-friendliness of its cabin. Those with practical aspirations will probably find the Volkswagen Sharan or Japanese MPVs such as the Toyota Estima and Honda Odyssey to be more attractive prepositions.
Nevertheless, the S-Max is capable of fulfilling the practical half of its job description just about well enough that those with domestic needs to cater for and not quite willing to give up on driving pleasure should most definitely give it a go. No seven-seater in the market puts a smile on your face like a Ford S-Max.


Further Details:
– Ford S-Max 2.0 EcoBoost 240PS price and specifications in Malaysia
– Official prices and specifications of Ford vehicles in Malaysia
– List of Ford official dealers and branches in Malaysia