1000 Speed Cameras to Monitor Speeding In Malaysia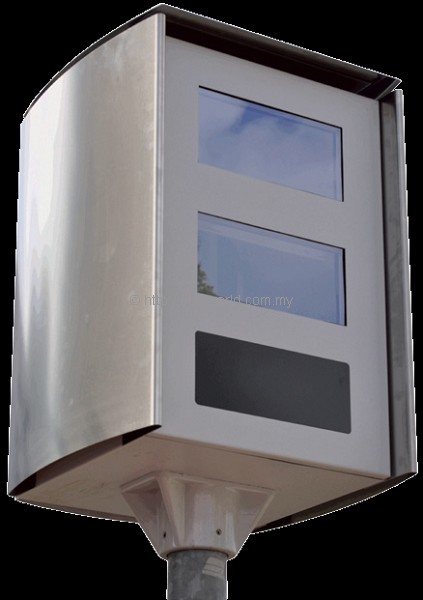 Kuala Lumpur, 19 July 2012 – The government will be setting up more than 1000 speed detection cameras on 'accident prone' sites on highways and trunk roads in Malaysia. We are told that by August this year, the plan will be implemented, which probably implies that the cameras are being set-up even as I write this article. With our current road network of 49,935 kilometres (Wikipedia), this means an average of one camera every 50 kilometres of road.
The Automated Enforcement System (AES) , as it is named, will provide high definition pictures of traffic offences under all weather conditions, day or night. It is reported that these cameras can capture vehicles at speeds of up to 300 km/h, and will be in operation 24 hours a day.
The two private companies appointed by JPJ to implement this system, along with their respective technology partners, decided to take a pro-active approach to give some of the motoring press and blogging fraternities an exclusive hands-on preview of this system. The objective was to allow independent parties to verify the accuracy and effectiveness of this system in catching traffic offenders and showcase its evidence capturing capability. From what I have seen, the days of speeding are truly over, unless you know where these cameras are.
To be fair, we are told that there will be signs placed beside the road to notify motorists that there is a speed camera ahead. Thus if you can avoid being 'shot' at, very well. If you get shot, don't forget to smile, and pay up, or else the law will get to you. From what I was told, the authorities have changed the Road Transport Ordinance to state that as long as they have mailed the summons to the last known address of the 'offender', the summons is considered 'served' – whether this is fair or not is a matter that cannot be debated on now, as it is law. Personally, I have been receiving traffic summons for a vehicle that I have sold off more than 10 years ago.
When asked, we are told that the AES system is over and above the normal speed traps set up by the Malaysian police – now it remains to be seen if the AES will mean that there will be less of these police speed traps.
The cameras are to be set up by the private contractors only on sites designated by the JPJ, and not on any other site. They will be placed along the road, and places at an angle of 20 to 22 degrees to provide a complete sweep of all lanes. The sensing area is approximately 50 to 80 metres away from the camera, and the camera can take up to six high definition pictures of a speeding car.
In addition, there will be another 500 or so cameras to be set up at traffic light junctions to monitor if motorists jump the lights. These traffic light cameras will be connected to the traffic light signal system, and are smart enough to detect if a car runs through a red light. Pictures taken at traffic light junctions will include the traffic light itself as final and irrefutable proof of the offence.
Whilst I laud the authorities for taking these punitive measures in their effort to reduce road accidents and thus save lives, perhaps there are other avenues that can also be developed along the lines of road safety, such as improved driver training syllabuses, more safety barriers in dangerous spots, and incentivising auto makers to include more passive and active safety features through reducing duties or tax exemption for the cost of the safety features.