Volvo Trucks Malaysia crowns Fuelwatch Challenge 2012 Champion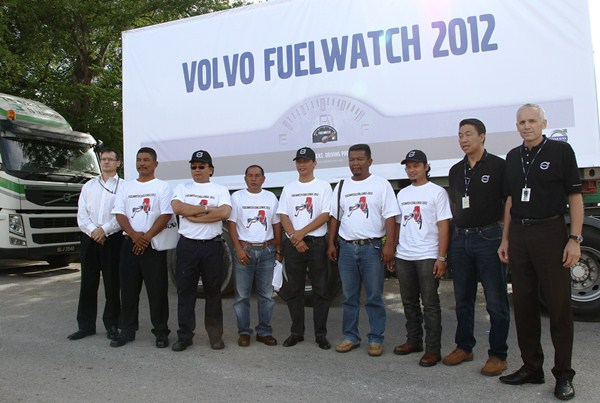 Trucker Roslan Md Ali of Taipanco Sdn Bhd will be flying the Malaysian flag at Volvo Trucks' Fuelwatch Finale to be held in Australia this November having won the regional challenge held recently at Shah Alam. Launched in 2010, the Fuelwatch programme is a customer-outreach initiative by Volvo to influence positive changes in driver behaviour leading to better fuel efficiency.
Since the programme's launch, Volvo Trucks personnel had traveled across six states in the country, organizing roadshows in Shah Alam, Johor, Kuantan, Penang, Kuching, and Bintulu subjecting drivers to thorough training, briefing, and written test to qualify them for the challenge.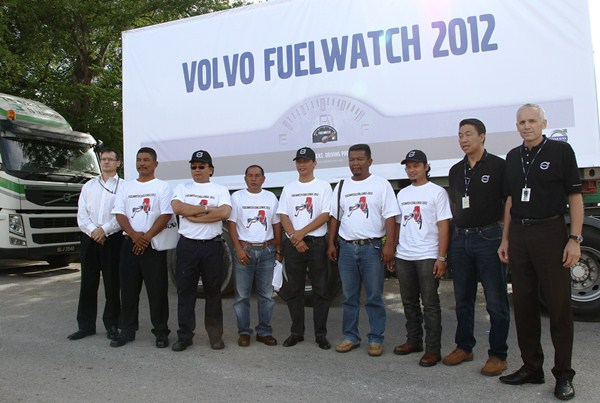 Six finalists were selected from a pool of 20 semi-finalists, and they each drove a Volvo FM400 6×2 with I-Shift transmission over a pre-determined 50km route. Roslan emerged winner of the final challenge having clocked the lowest fuel consumption (3.03 km/l) within the stipulated time limit. It was the first occasion where the 3 km/l mark was breached since the Fuelwatch programme started.
Sim Kiam Voon of Xing Long Logistics Sdn Bhd, Bintulu who won a BSN voucher worth RM 3,000 and Mohd Faiz Bin Abu Hassan of Kumpulan Samastar Sdn Bhd, Prai who won a BSN voucher worth RM 2,000 were the first and second runners up respectively. Results were verified by two representatives invited from the Automobile Association of Malaysia (AAM).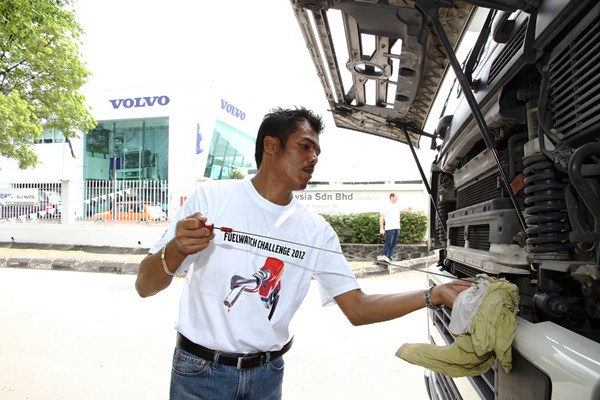 KON
Pictures: Official Volvo Trucks release.