Honda announces Jazz Hybrid CKD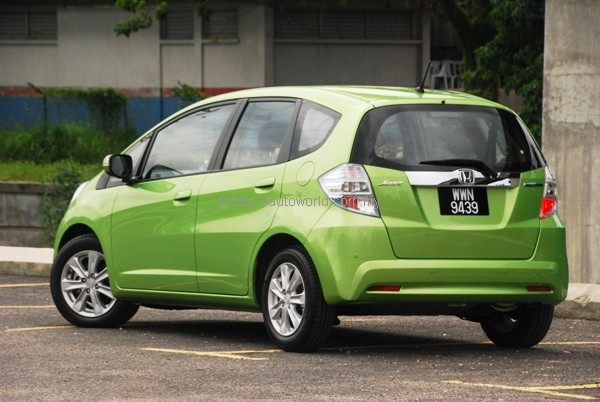 Honda Malaysia Sdn Bhd will be rolling out completely knocked-down (CKD) units of the Jazz Hybrid from its Pegoh Plant later this year, the first locally-produced hybrid vehicle commercially available to the public. It is worth noting that the only other countries from which Honda currently produces hybrid vehicles are Japan and USA.
Mr. Hiroshi Kobayashi, President and Chief Executive Officer of Asian Honda Motor Co. Ltd announced today, "We will start local production of the Jazz Hybrid at the Malacca Plant by the end of this year. Due to Asia's fast growth and diverse markets, Honda will accelerate efforts throughout our regional operations to achieve Honda's 2020 vision. Southeast Asia in particular holds a very important position for Honda's global business. With a huge population, strong GDP growth and spending power, the demand for passenger vehicles in this region has grown tremendously in the past 10 years. We want to keep on creating products that maximize the joy of our customers, with speed, affordability and low CO2 emissions in these markets."
Kobayashi was present at the Pegoh plant earlier today to officiate the Foundation Stone Laying Ceremony of the plant's new No. 2 Line, that will be housed in a now-vacated building previously occupied by the pre-delivery inspection team. The Pegoh plant began operations in 2003, and it is now undergoing a RM350 million expansion which includes new building, equipment, and facilities.
When No. 2 Line begins operations in Q4 2013 as scheduled, annual production of the Pegoh plant will increase 100,000 units with daily output doubled to 800 cars. Both the existing No. 1 and No. 2 lines are highly flexible and able to produce multiple models. The hybrid models will roll off No. 1 Line, and when it comes online, No. 2 Line will assume the responsibility of putting together compact vehicles. In fact, the factory's built-up area also doubles, from 4.32 million square metres to 8.48 million square meters.
The expanded factory is complemented by the recently built RM40 million Pre-Delivery Inspection Centre (PDI) and Vehicle Quality Test Course which was commissioned on 7 July 2012. The new Vehicle Quality Test Course is designed with different dynamic testing zones and road conditions, which will be able to fully test two new vehicles per session. Earlier this year, Honda Malaysia officially opened their new warehouse to provide better support to its dealers.
Mr. Yoichiro Ueno, Managing Director and Chief Executive Officer of Honda Malaysia said, "With this expanded factory, we are making investments to bring in state-of-the-art technologies as well as other investments. There will also be a transferring of technology such as with the installation of the latest state-of-the-art General Welding equipment. This is a demonstration of our commitment to continue providing products of the highest quality to our customers in Malaysia, which is reflected in our achievement of the No.1 ranking in the Initial Quality Study (IQS) award for the past 5 consecutive years."
In terms of job opportunities, Honda Malaysia expects to have 700 vacancies to fill when the plant commences full operations. Suppliers also have exciting prospects ahead, as Honda seeks to further increase the local content of its CKD models here from the existing 40%. Currently, the Pegoh plant assembles the City, Civic, Accord, and CR-V.