BHPetrol launches new SynGard 8000 fully synthetic engine oil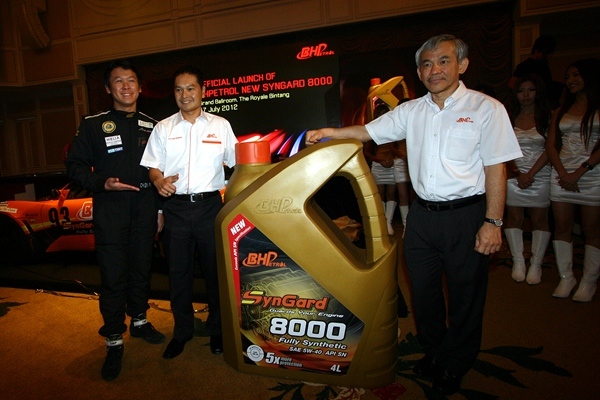 BHPetrol today unveiled the latest addition to its range of passenger car engine oil, the newly upgraded fully synthetic SynGard 8000 formulated to API SN standards with SAE 5W-40 viscosity rating.
According to BHPetrol's Managing Director Mr Tan Kim Thiam, lab tests show that engines test with the new oil exhibit wear at only 20% of the maximum limit prescribed by API standards, thus leading the marketing tagline proclaiming 'five times more protection'.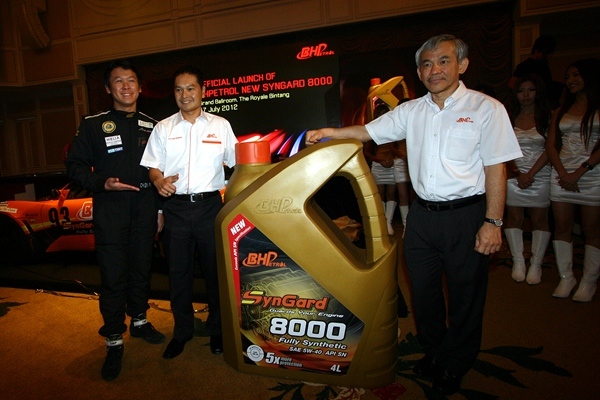 BHPetrol claims that SynGard 8000 is able to flow quickly to lubricate parts – a very important quality to minimize engine start-up wear. It is also claimed to possess high thermal stability, and thus degrades less at high operating temperatures. Other notable features include sludge control, corrosion prevention, piston cleanliness, ring sticking deterrence, and better protection against valvetrain and cylinder wear.
SynGard 8000 is available at all BHPetrol service stations and highstreet lubricant dealers in Peninsula Malaysia retailing at a price of RM188.00 per 4-litre pack.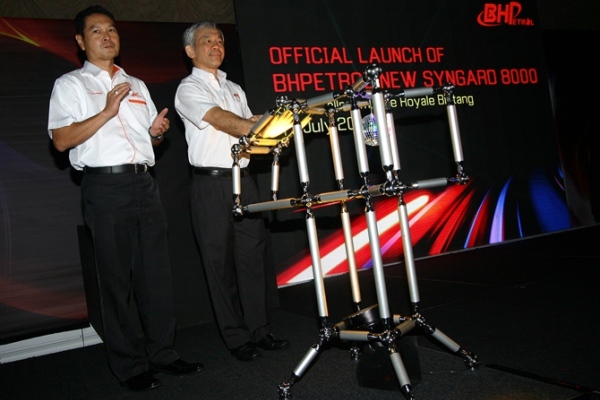 KON
Pictures: Official BHPetrol release.