Wearnes appointed official BMW dealer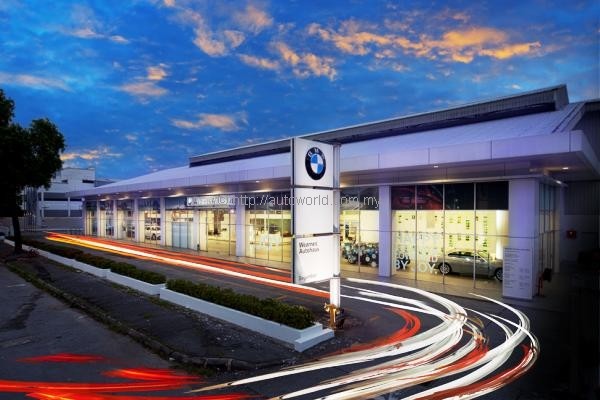 BMW Group Malaysia today announced the appointment of Wearnes Autohaus, a wholly-owned subsidiary of Wearnes Automotive, as an official BMW dealer. The company's 4S (sales, service, spare parts, and systems) centre began operations today taking over from Auto Bavaria Segambut.
Welcoming Wearnes Autohaus to the BMW Group network, Mr. Geoffrey Briscoe, Managing Director of BMW Group Malaysia said, "It is a privilege for BMW Group Malaysia to welcome to our dealership network a new business partner as established as Wearnes Automotive who have had vast experiences and successes in the automotive segment here in Asia."
According to Briscoe, the Segambut area has potential sales of 300 cars per year followed by a turnover of RM10 million from aftersales and service alone. Facilities in Wearnes' dealership include a main showroom, sales office, spare parts centre and service workshop with 14 service bays.
Reiterating Briscoe's sentiments, Mr. Andre Roy, Group Managing Director of Wearnes Automotive said, "We are truly pleased to be appointed as an authorised BMW dealer in Malaysia. Wearnes Automotive has been operating in the Southeast Asian Region since the 1900s and we have successfully built up our reputation in representing premium automotive brands in the region. As a business entity in Asia, we believe this partnership with BMW Group Malaysia will further enhance our presence in Malaysia."
Ms Jane Lim, Managing Director, Southeast Asia of Wearnes Automotive, added, "Our operations here in Malaysia have been performing strongly over the past few years and we have been continuously exploring opportunities such as this in the region. We at Wearnes are excited by the synergies this premium partnership will bring, as BMW shares a common passion for dynamic mobility and customer excellence. Now, with our presence in Kuala Lumpur, we are confident that our business will continue to grow from strength to strength."
The Wearnes Autohaus BMW 4S Centre is located at the previous location of Auto Bavaria Segambut at No. 39, Jalan 2/57B, Jalan Segambut Tengah, 51200 Kuala Lumpur. For further information customers can call Wearnes Autohaus at 03-6259 8221 or BMW Voice at 1 800 88 3000 or visit www.bmw.com.my.
Pictures: Official BMW Group Malaysia release.