Chevrolet reports regionwide growth throughout ASEAN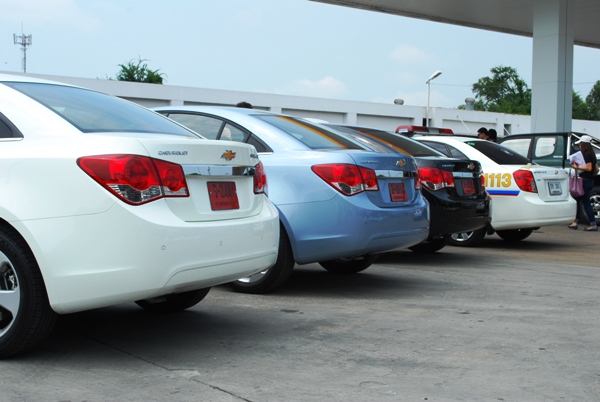 The execs at General Motors Southeast Asia will have a few reasons to smile, as the Chevrolet brand reports strong growth throughout the region. Operations in Thailand, Malaysia, the Philippines, and Singapore all posted strong figures, contributing to 37% growth across Southeast Asia with market share increasing by 55%.
Thailand remains as Chevrolet's biggest market in the region, with 27,224 vehicles sold from January to November 2011. The figure represents a 59% year-on-year growth from 2010, against an industry growth of only 10%. Chevrolet's strong sellers in Thailand are the Captiva (997 units) and Cruze (630 units). The newly-launched Colorado has picked up 2,000 bookings to date, and the Captiva line-up has also been recently reinforced with a diesel variant.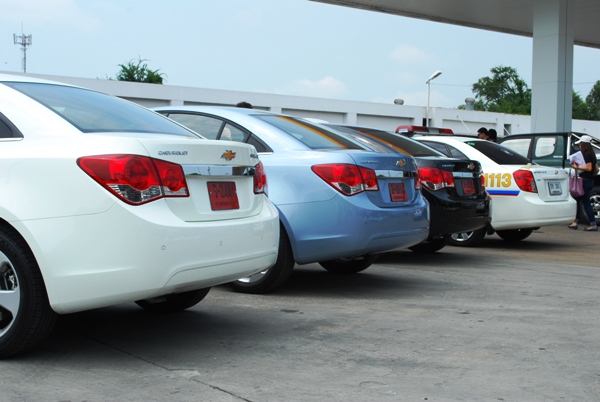 Here in Malaysia, a total of 1,114 vehicles were sold thus far this year, representing a 124% year-on-year growth. For the month of November, the brand reported a 51% year-on-year growth from the corresponding month in 2010. No revelation as to the number of units sold in the month though.
Amazingly, Chevrolet actually sold more cars in Singapore than in Malaysia, with 1,448 vehicles sold from January to November 2011, carving a 33% year-on-year growth against an industry decline of 18%. Key products of the brand in Singapore are the Epica and Cruze, the former representing nearly 54% of its sales in the island republic.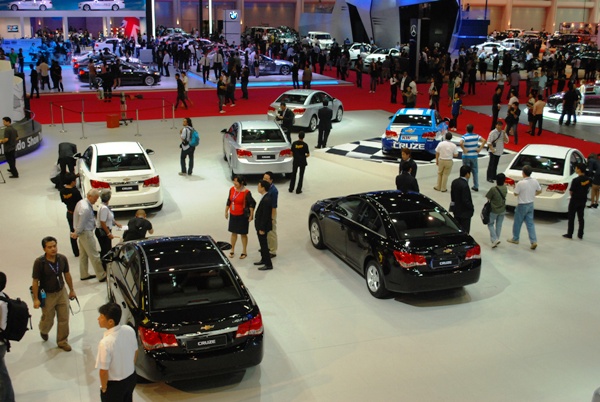 Meanwhile, in the Philippines, some 2,437 Chevrolet vehicles found homes in 2011, accounting for a 34% year to date growth from 2010. Leading sellers for Chevy in the Philippines are the Spark and Captiva, which accounted for 39% and 21% of the brand's sales in November. Recently, Chevrolet had previewed the Colorado and officially started selling the Orlando in the Filipino market.
Overall, Chevrolet sold 3,190 vehicles in SEA for the month of November 2011 – 37% up from November 2010. Mr. Antonio Zara, Vice President of Sales, Marketing and Aftersales, General Motors Thailand/SEA and Chevrolet Sales Thailand, said, "This is certainly very positive, as it has been for the last three quarters. The strength of our products, combined with the extraordinary efforts of our dealers across the region contributed to a fantastic two months in the last quarter of 2011."
KON