Perodua puts Tweckbots to the streets again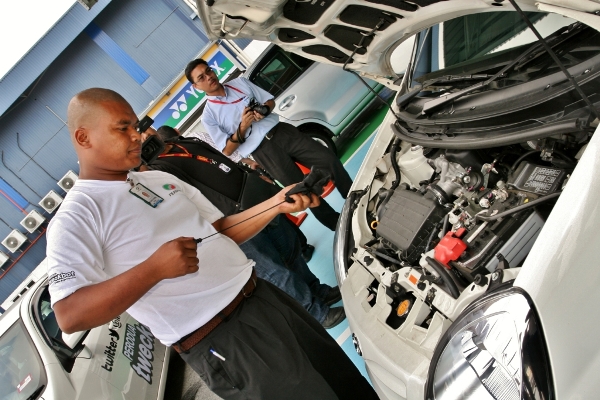 Backed by popular demand, the Perodua Tweckbots are hitting the streets once again. In a four-week campaign that kicked-off today, the Perodua Tweckbots will be visiting various locations in Penang, Ipoh, and Johor Bahru before returning to the Klang Valley at the end of the campaign.
The first Perodua Tweckbot campaign kicked off in July 2011, but the mobile technicians only prowled the streets of Klang Valley then. Similar to the previous arrangement, customers will need to have a Twitter account and follow the Perodua team on @MYPerodua to track the whereabouts of the team and summon them.
Three to five mobile teams will be deployed at each area, and upon arrival to the customer's location, the teams will carry out a free 20-point check on their Perodua vehicles, and if necessary advise the customer on items that need repair or replacement. A discount of 15% on selected parts will be offered at all Perodua Service branches in such an event.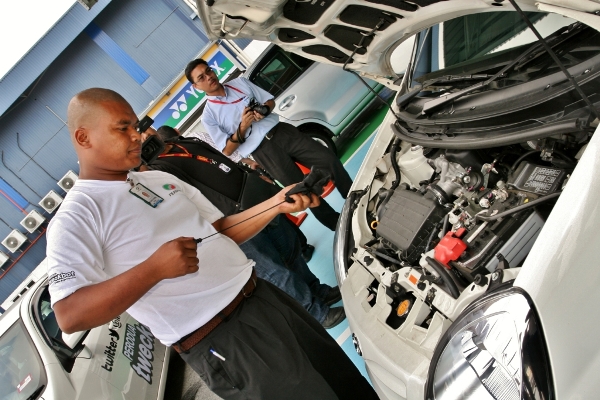 The Tweckbots' schedules are as follows:
Penang (25 – 27 Nov 2011)
– 25 Nov: Green Lane, Batu Lanchang, Island Glades
– 26 Nov: Pulau Tikus, Island Park
– 27 Nov: Bukit Mertajam, Simpang Ampat, Bukit Tambun
Ipoh (2 – 4 Dec 2011)
– 2 Dec: Ipoh Garden, Canning Garden, Kampung Simee
– 3 Dec: Bercham, Pasir Puteh, Bandar Baru Tambun
– 4 Dec: Taman Happy, Taman Mayfair, Taman Bunga Raya, Taman Sin Far
Johor Bahru (9 – 11 Dec 2011)
– 9 Dec: Taman Sri Tebrau, Taman Serene, Taman Pelangi, Pasir Pelangi
– 10 Dec: Taman Perling, Taman Sutera, Taman Permata
– 11 Dec: Taman Sri Skudai, Taman Skudai, Taman Harmoni 1, Taman Nesa
Klang Valley (16 – 18 Dec 2011)
– 16 Dec: Taman Maluri, Taman Connaught, Taman Muda, Taman Len Sen
– 17 Dec: Kepong Lama, Jinjang, Jalan Ipoh
– 18 Dec: SS2, Bandar Utama, Damansara Jaya, Taman Mayang, Taman Megah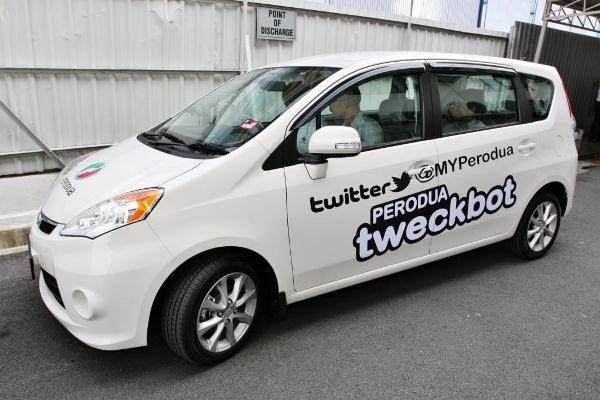 KON
Pictures: Official Perodua release.