First-gen Wira selected as second recipient of 'My Proton Makeover' programme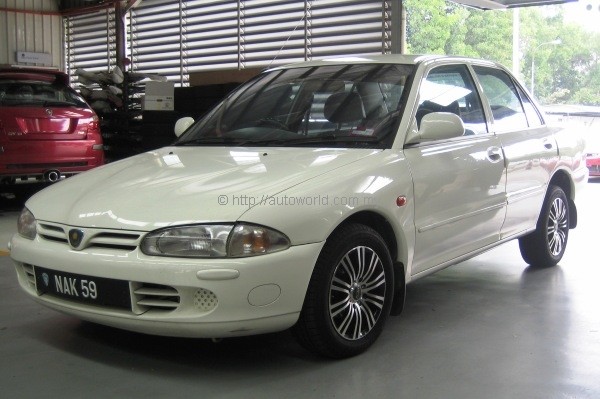 Having just returned a good-as-new Proton Saga Megavalve to En Fadly Hisham several weeks ago, the folks at Proton R3 are getting started on their next 'My Proton Makeover' project. The lucky recipient of R3's handiwork this time around is a Proton Wira belonging to 24-year-old engineer Sashideran Radha Krishnan.
Handed down from his dad, the 17-year-old Wira 1.5GL is practically the car that Sashideran grew up in. Sashideran's father, Mr Radha Krishnan, bought the Wira in March 1994. Recalling the moment, Sashideran said, "I still remember the day she was driven up the driveway of my house, all gleaming in white. I knew straight away that she was special!"
Since then, the white Wira has ferried Sashideran on his first to a new new school and also brought his mother and new-born baby brother home from hospital. When Sashideran was old enough to drive, the Wira was used during his first date, his first job interview, and subsequently, his first job. He even spent a night in the car while away from home with no money to spare for accommodation.
Sashideran calls the car his 'darling Wira', and he even threatened never to speak to his father again if the car was sold. Mr Radha Krishnan has since relinquished full use of the Wira to Sashideran, who maintains it quite intently. Indeed, photos show the car appearing in excellent condition.
Sashideran's car will be returned to him sometime later this month, and there is still room for another four lucky winners to receive a complete makeover for their Proton cars. Those with memorable stories to share about their cars are invited to send over their story by logging on and registering at www.protonvip.com to stand a chance for their car to experience a complete re-work. Entries close on 28 December 2011.
Pictures: Official Proton release.