Toyota Eco Youth 2011 results announced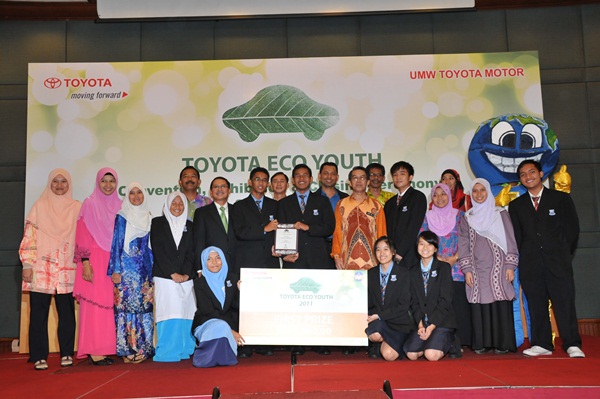 UMW Toyota Motor's long-running CSR project, the Toyota Eco Youth (TEY) programme, concluded its 2011 incarnation with a prize giving ceremony held at the Grand Bluewave Hotel in Shah Alam attended by over 80 pupils and teachers from the eight participating schools.
Overall champion was SMK Tanjung Datuk of Johor followed by SMKA Maahad Hamidiah of Selangor and SMK Pendang of Kedah. The top three schools bagged cash prizes of RM7,000, RM5,000, and RM3,000 respectively. SMK Pendang pocketed a further RM2,000 for giving the Best Presentation and Best Exhibition. Best Website was hosted by SMK Tanjung Datuk, who were given an additional RM1,000 for their efforts.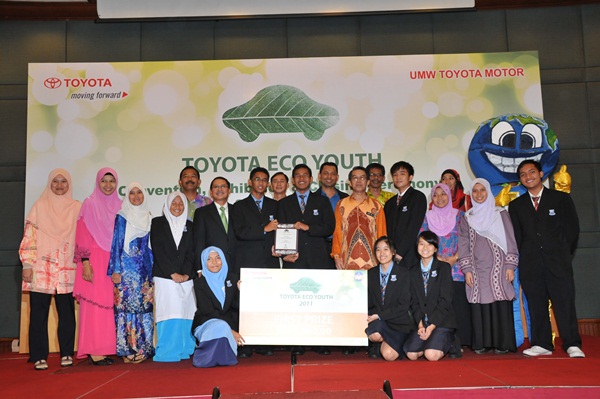 Unlike previous iterations of the TEY programme, the 2011 edition raised the bar on the schools by extending activities from inside the school's confines to their surrounding communities. Using the Toyota Business Practice Problem Solving Methodology, participating teams were told to identify the most severe environmental problems within their community where they can make a difference.
Some of the most notable projects involved going from house to house to collect electricity bills and advising villagers on how to reduce their electricity consumption, working with Pasar Pagi traders on waste management and helping a beach resort manage its waste problems with eco-friendly probiotic enzymes.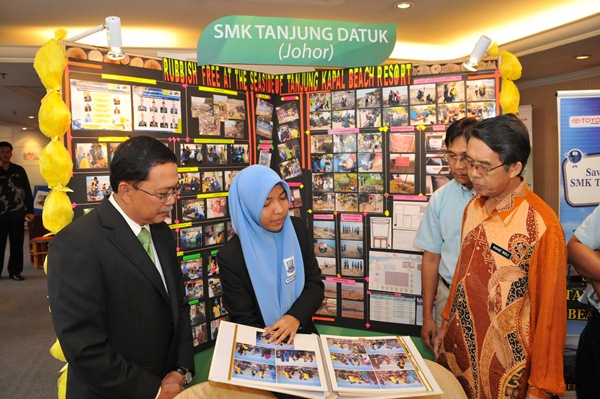 KON
Pictures: Official UMW Toyota Motor release.
See also: Eight schools kick-off 11th Toyota Eco Youth programme