Subaru Palm Challenge 2011 – Malaysia leg produces 10 finalists for Singapore finals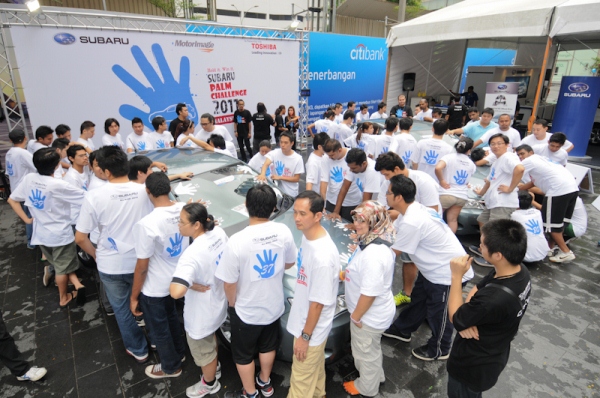 The annual Subaru Palm Challenge returns for 2011, with the Malaysian leg having taken place last weekend at Pavilion Kuala Lumpur. Some 57 participants, some of whom arrived as early as 7am, signed up for the challenge to be in the running for the grand prize of a Subaru Impreza 2.0R.
The contestants had to place their right palm firmly on the palm decals of the car for as long as it took. They also had to go through a series seven of elimination rounds with physical and mental challenges in order to narrow the pack to the last 10 standing. Tasks ranged from standing on one leg for 10 minutes to holding two bottles of water with their left hand raised horizontally overhead while standing on one leg.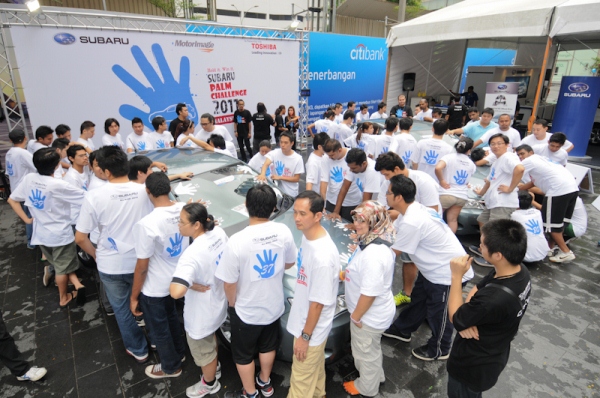 In the end, the final 10 emerged after 10 hours 39 minutes; Tan Chuan Kok, Yoon Kok Leong, Mohd Fadhlly R. Azmi, Richard Law Choon Keat, Jonathan David William, Chan Hon Ki, Amier Amzar Akbarudin, Hubert Koh Kim Whatt, Saw Sen Chiew and Tan Hong Sheng. They will be representing Malaysia to compete with the other 390 participants from other Asian countries in Singapore on 29th October 2011.
On top of the all-expenses paid trip to compete in the Singapore regional finals, each of the top 10 finalists are already going home with a Toshiba LCD TV. Contestants also have the chance to win cash prizes for:
– Country Winner (awarded to the last person standing from each country),
– Asian Winner (awarded to the last person standing from all regional countries except Singapore)
– Country Team prize (awarded to the country team that lasts the longest. This is done by combining all of the individual team members' timings).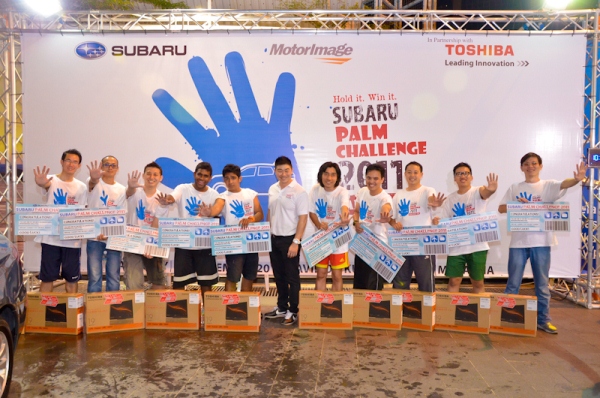 KON
Pictures: Official Motor Image release