Proton hands out EVs for Government fleet testing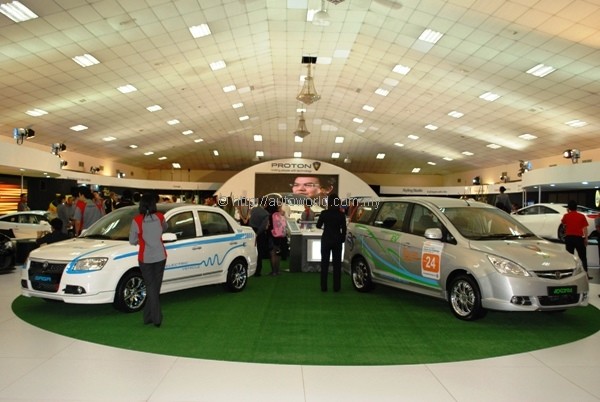 Five Government ministries, namely the Prime Minister's Department, Ministry of Energy, Green Technology and Water, Ministry of International Trade and Industry, Ministry of Transport, and Ministry of Finance have been handed test cars of Proton's electric vehicle prototypes for review and feedback.
The five ministries each received one unit of the Exora 'REEV' (Range Extender Electric Vehicle), whilst the Energy, Internatiional Trade and Transport ministries further get a unit of the Saga EV each. The vehicle handover completes Phase 1 of the Fleet Test programme between Proton, the Energy ministry and the International Trade ministry to aid the Government in developing the necessary infrastructure to support the use of electric and hybrid vehicles in Malaysia.
In addition to the test cars, Proton has also setup charging stations at the premises of the five ministries. In addition, home charging facilities will also be provided to ministry drivers who are identified to evaluate the cars under the programme.