Continental to showcase future tech at Frankfurt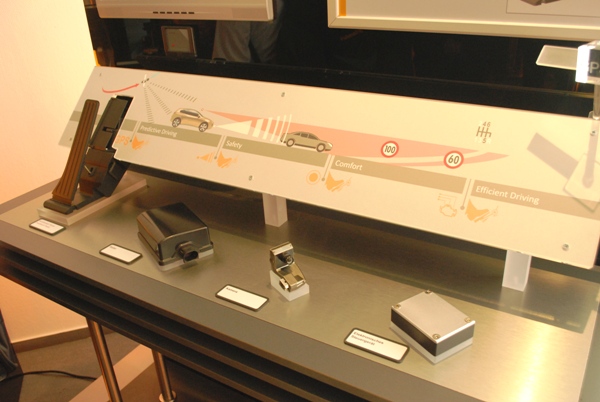 Over the past month, we've brought you a series of articles detailing a recent visit to Continental's facilities in Babenhausen, Regensburg, and Frankfurt. There, we were shown technologies at various stages of developments by the Automotive Group's three divisions – Interior, Powertrain, and Chassis & Safety.
Those of you with a keen interest in these technologies and happen to be at Frankfurt this September may want to pay the Continental booth at the 64th IAA International Motor Show a visit this coming 15 – 21 September. Items on display will include driver assistance and brake systems, vehicle access, networking and operating concepts, drive technologies, sensors, interior materials and tyres, for which the brand is famous.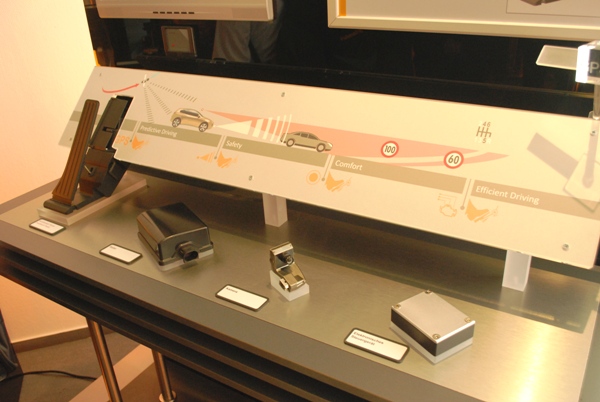 Continental will have a lot to show at Frankfurt this September.
Experts will be present to give presentations of the various systems on display, and there will be various interactive activities to keep visitors occupied as they stroll around the 900m2 of floorspace taken up by the company. Now, if you're not content to just see what these guys do, you also have the opportunity to get involved; Continental personnel will be keeping their eyes open for potential recruits amongst their visitors at the show, so don't say we didn't brief you on this opportunity.
"Greater safety and efficiency, a high degree of networking and enhanced comfort are our contributions to the future of individual mobility, which will be characterized heavily by technological diversity and complexity," explains Dr. Elmar Degenhart, Executive Board chairman of Continental.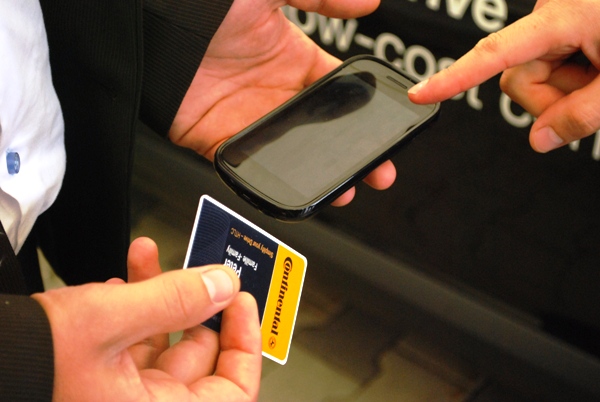 Phone as a car key? You betcha.
"With our appearance at this year's IAA Show, where we will be focusing on automotive megatrends, we want to demonstrate that we are very well equipped for this challenge with our wide product range, outstanding system expertise and excellent quality management. Whether it is a combustion engine, hybrid drive, electric drive or fuel cell – we can provide high-quality products and system solutions for all current and future forms of individual mobility," Degenhart added.
Continental's displays will be organized into five separate areas called megatrends, which will be Safety, Environment, Information, Affordable Cars, and Electromobility. One display to watch out for would be the stereo camera system, which allows the vehicle's onboard computer to triangulate the distance between the vehicle and any objects in its path. Current systems rely on the combination of a single camera with radar sensors for the vehicle to judge distances.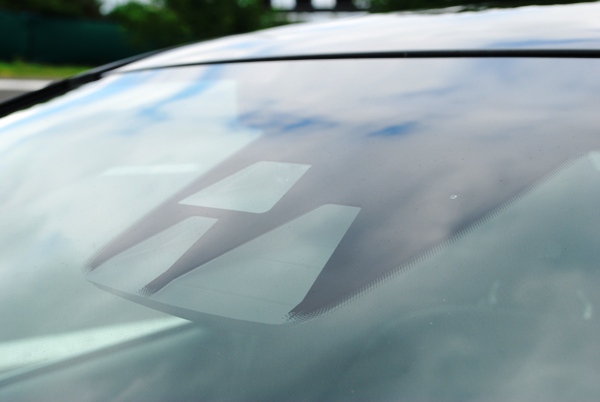 Stereo cameras will be the next development in obstacle detection.
Another innovation under the theme of Safety would be a new electro-hydraulic braking system, which integrates brake actuation, brake booster, and traction control systems into one compact and weight saving module. The system is also claimed to allow faster build up of brake pressure for more effective stopping. It can also be integrated to regenerative brake systems without any modifications.
Other displays to watch out for include a newly-developed fuel quality sensor, a turbocharger set for use by an American manufacturer, the ContiEcoContact5 low rolling resistance tyre, and the use of near field communication (NFC) to transform your mobile phone to a virtual car key among others. If you want to check these innovations up close (or if you want a new job), head to Continental's booth in the IAA at Hall 5.1 Booth A 08.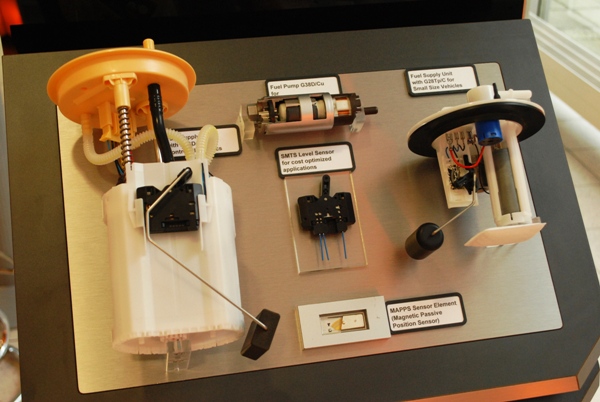 Continental's fuel supply systems.
KON

See also:
– Continental Automotive Group poised for growth in Asia
– Continental Automotive Group – Interior Division and The Future of Vehicle HMIs
– Continental Automotive Group – Visiting the Powertrain Division
– Continental Automotive Group – Tour concludes at Chassis & Safety division