ETCM's Miri branch moves into new location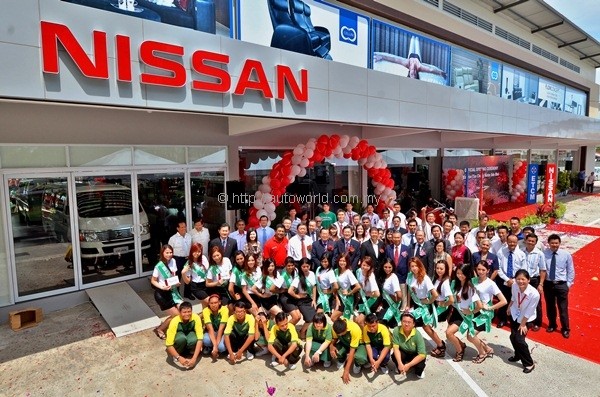 Local Nissan distributors, Edaran Tan Chong Motor Sdn Bhd, has officially launched its new branch in Miri, which replaces a previous facility based at the Centrepoint Commercial Centre in Jalan Melayu, Miri.
Commenting on the new showroom, Executive Director of ETCM, Dato' Dr Ang Bon Beng said, "With the opening of this much bigger showroom, we are now able to provide better services to more customers in the state of Sarawak."
The new 4,000 sq ft facility began operations in February 2011. Besides housing a showroom carrying Nissan's range of cars in Malaysia, there is also a lounge area to enhance the overall showroom experience for the customers.
"We are indeed honoured to have Edaran Tan Chong Motor, which is historically well known as Nissan franchise holder for more than 50 years, to have a bigger showroom in here. We believe this will help to provide better support services to its customers in the state, especially those in Miri," said Datuk Lee Kim Shin, Sarawak's Assistant Minister of Social Communication and Sports.
Pictures: Official ETCM release.