New BMW dealership opens in Kuching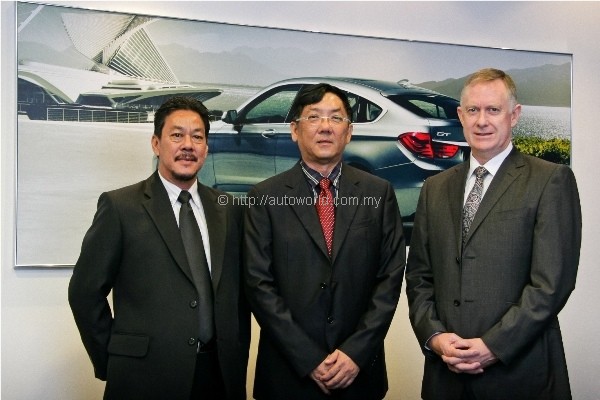 BMW Group Malaysia today announced the opening of a new 4S centre in Kuching operated by Regas Premium Auto Sdn Bhd. Located along Rock Road, the dealership was formerly operated by Auto Bavaria for over 20 years.
Welcoming Regas Premium Auto to the BMW Group network, Mr. Geoffrey Briscoe, Managing Director of BMW Group Malaysia said, "It is a privilege for BMW Group Malaysia to welcome to our dealership network a business partner as established as Regas, which has had vast experiences and successes in the automotive segment in Sarawak. East Malaysia as a whole continues to grow as an important market for the premium segment of the Malaysian automotive industry. In 2010 alone, the market accounted for over 300 cars for the segment. With this new partnership, BMW Malaysia remains on track to increase our presence in the region."
Regas Premium Auto is a part of the Regas Group of Companies, an established auto dealer in Sarawak. Starting as Regas Motor Sdn Bhd in 1981, the company has since grown in stature, raking in RM374 million in revenue for 2010. The company has big plans for its BMW business, with a larger BMW 4S centre set for opening in Q1 2013.
Regas Premium Auto's 4S BMW Dealership is located at Lot 103, 2½ Mile Rock Road, 93250 Kuching.
Pictures: Official BMW Group Malaysia release.