International Engine of the Year 2011 results announced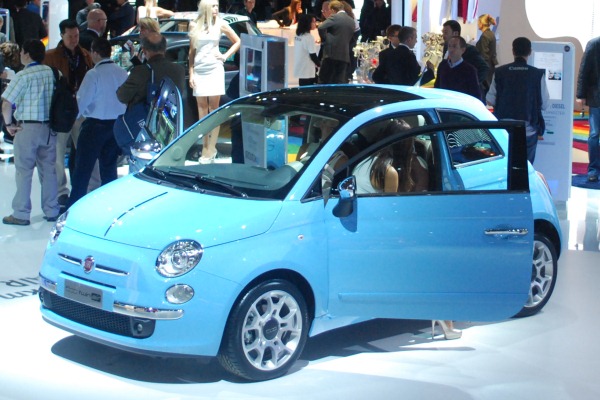 The annual International Engine of the Year awards (IEOTYA), organized by Engine Technology International, and published by UKIP Media & Events, has announced its results for 2011. As before, engines are organized into 11 different categories, with the winner of each category then automatically shortlisted for the overall International Engine of the Year award.
Evaluation of engines is done by a judging panel of 76 motoring journalists spread across 36 countries all over the world. The judges test drive vehicles equipped with the engines and rate them on scores of driveability, performance, economy, and refinement. Qualification of the award is not limited solely to new engines, though there is a category specifically reserved for them, which is why some engines can proclaim to be multiple winners of this award.
Best New Engine of 2011 – Fiat 875cc Twin Air
The idea of an engine sporting only two cylinders, regardless whether or not it's blown by a turbo and fed by direct injection, is not one that's likely to excite the enthusiasts. However, Fiat's new 875cc TwinAir two pot is garnering wide praise from European journalists, culminating in its win of the Best New Engine award.
Quoted figures of 85hp and 150Nm put the engine right into 1.5-1.6-litre territory, but it maintains a small engine CO2 output of 95 g/km, thanks in large part to a three-way catalyst in the engine room assisted by two Lambda probes. Vibrations, a problem which grows bigger with decreasing cylinders, is taken care of in the TwinAir by a counter-rotating balancer shaft.
Currently used only in the Fiat 500, the TwinAir comfortably held off Nissan's electric powertrain in the Leaf, Ford's 1.6-litre petrol Ecoboost and McLaren's 3.8-litre V8 that will be used in the MP4-12C for the award.
Green Engine of the Year 2011 – Fiat 875cc Twin Air
No, that was no typo, its the TwinAir taking the Green Engine award as well, with 258 points from the judges good enough to help it beat Toyota's 1.8-litre Hybrid Synergy Drive motor (208 points) and the Nissan Leaf's all-electric engine (185 points). Volkswagen's 1.4-litre twincharger narrowly missed out on third place, finishing a point behind Nissan's motor. Other engines in the running were Mitsubishi's all-electric motor from the i-MIEV and VW's 1.2-litre TSI engine, which we see here in the Polo.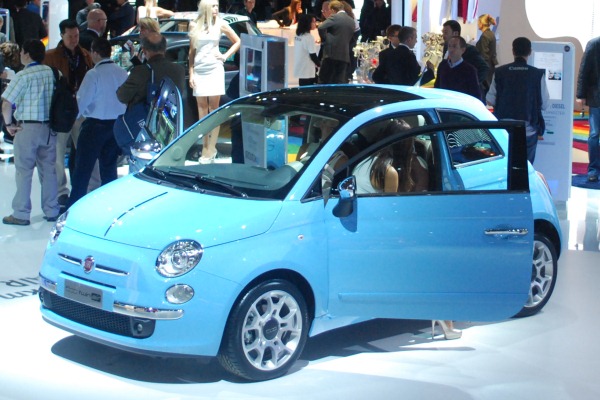 Fiat 500 currently the only user of this engine
Best Performance Engine – Ferrari 4.5-litre V8
Ferrari and McLaren's strong F1 rivalry are renewed here, with the Prancing Horse scoring a convincing win this time. Maranello's 4,499cc direct-injected V8 blew away its competition which included two of Stuttgart's best – Porsche's 3.8-litre flat-six used in the 911 GT3 and two-time winner Mercedes-AMG's M156 6.2-litre V8.
Boasting a specific output of 125 hp per litre, the engine powering the 458 Italia also has a great fondness for revs. At 6,000rpm, where its redline for many cars, the 458 is only just starting to get to work, serving its peak torque of 540Nm. From here, there's a further 3,000rpm to go where 562 horses lie await.
The engine not only delivers the goods, it delivers them in style, with awards co-chairman Dean Slavnich pronouncing it as "One of the best sounding engines out there."
Sub 1-litre – Fiat 875cc TwinAir
Fiat's charming two-potter can seem to do no wrong, with three category wins in the bag already. Amassing a total of 479 points in this category, the TwinAir finishes comfortably ahead of Toyota's 1.0-litre three-cylinder engine to become the first non-Japanese winner of the Sub 1-litre category.
1-litre to 1.4-litre – Volkswagen EA 111 1.4-litre Twincharger TSI
We finally have our first winner of this year's award from outside the Fiat Group, though the Italians did put up a strong challenge for this one as well, with three of their engines in the running. This category was something of a Volkswagen vs Fiat affair with Wolfsburg having three representatives to field as well.
The Fiat TwinAir's bigger sibling, the 1.4-litre MultiAir turbo, which won the Best New Engine award last year, was a category front-runner with 248 points, but it ultimately fell to Volkswagen's 1.4-litre Twincharger engine – now a veteran of this award having been its overall winner for two consecutive years.

Volkswagen's 1.4-litre Twincharger retains the 1.0-1.4 category crown. Its 1.2-litre TSI sibling was nominated for this category as well.
1.4-litre to 1.8-litre – BMW-PSA Prince engine (184hp)
The 1.6-litre BMW-PSA Prince engine now takes the 1.4-1.8 category for the fifth successive year, but this year's winner is a further developed version of the engine, which produces 184hp, thanks to the application of fully variable valve management, turbocharging and 120 bar petrol direct injection.
We at Autoworld had the chance to test this engine ourselves recently in the MINI Cooper S Countryman, and could find nothing to argue against its excellent combination of power delivery and fuel economy. Our hard thrashing of the engine up Cameron Highlands still had the trip computer reading barely believer consumption figures from 10 to 11 litres/100km.
Another product of the BMW-PSA collaboration, a 1.6-litre diesel engine also used in various MINI and Peugeot vehicles was also shortlisted in this category, along with Alfa Romeo's 1,750cc turbo direct injection engine, Audi's 1.8-litre TFSI engine, and Ford's 1.6-litre Ecoboost engine.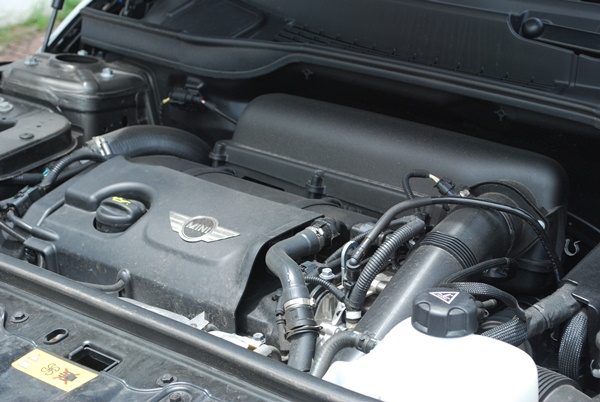 BMW-PSA Prince engine produces 184hp in its twin-scroll turbo direct injected format.
1.8-litre to 2-litre – BMW N47D20 Twin Sequential Turbo Diesel
BMW's N47 four-pot diesel is a highly-acclaimed unit. So good, in fact, that it qualifies for this category twice. In Malaysia, we get this engine in 177hp (X1) and 184hp (X3, 320d & 520d) states of tune. The 184hp version with variable geometry turbo was in the running, but taking the final prize was the more powerful twin sequential turbo version of the engine which produces 204hp and 400Nm.
Fending off a pair of 2.0-litre  turbocharged Audi engines and the Honda Civic Type R's high-revving K20A motor to take the category award, the 204hp N47 is now used in the 123d and X1 xDrive23d, neither of which are offered in Malaysia.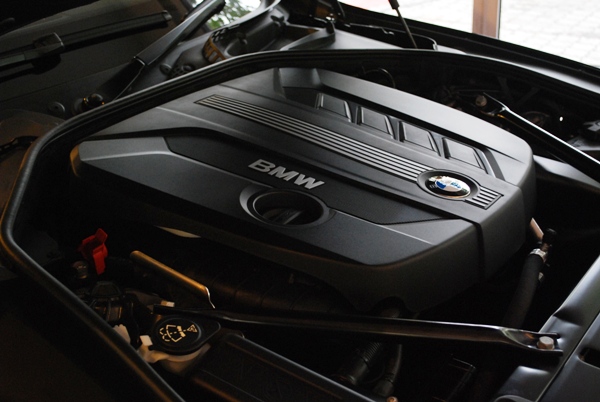 204hp twin-turbo version of BMW N47 scoops the 1.8-2.0 category prize. Engine pictured is the single variable geometry turbo version producing 184hp.
2-litre to 2.5-litre – Audi 2.5 TFSI 5-cylinder
Audi's win here with its 2,480cc five-pot locks the VW and BMW groups to two awards apiece thus far. Holding on to its crown won in 2010, the turbocharged motor currently supplies the TT RS and RS 3 with 335hp and makes 450Nm of torque available from 1,600rpm all the way to 5,000rpm.
One entry notable for its presence, though not its score is Hyundai's 2.4-litre Theta-II engine powering various Hyundai and Kia models all over the world. Its final score of 89 sees it prop the table, but just by being included, it shows how far Korean car making has come.
2.5-litre to 3-litre – BMW N55B30 3.0-litre Twin-Scroll Turbo
This category has been BMW's playground since the award's inception, with 2003 and 2004 being the only years that the gong did not land in Munich. This year, it's a one-two finish for the Bavarians with the petrol-powered N55B30 twin-scroll turbo engine taking top honours followed by the twin turbo version of the N57D30 3.0-litre diesel.
Most BMW models bearing the 35i designation now use the N55, though some, like the Z4, continue with the older twin turbo N54 of similar performance. The engine produces 306hp and 400Nm, the latter served on a window that spans from 1,200 to 5,000rpm.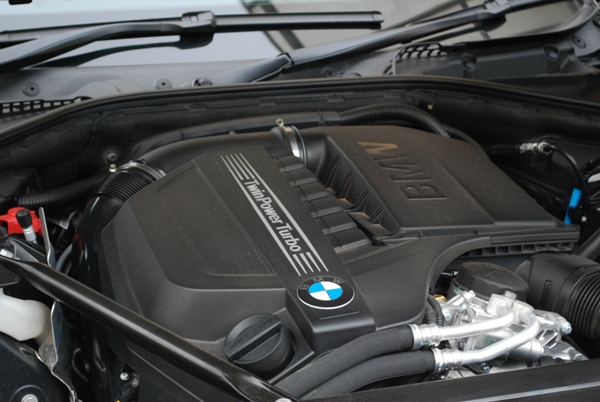 BMW's 3.0-litre N55 engine serves up 400Nm from 1,200 to 5,000rpm.
3-litre to 4-litre – BMW S65B40 4.0-litre V8
The BMW M3 once again supplies the winner to this category. Previously, the E46 M3's S54 3.2-litre straight-six was undisputed winner of this category from 2001 to 2006. The Porsche 911 Turbo took the award in 2007, but BMW wrested it back in 2008 with a bigger and meaner M3 and has not relinquished the award since.
Now winner of the category for the fourth consecutive year, the Bavarians' 4.0-litre S65 V8 shows no signs of aging as it convincingly brushed aside two highly-tipped Porsche powerplants, McLaren's new 3.8 V8 and Nissan's no less impressive twin-turbo V6 from the GT-R.
Above 4-litre – Ferrari 4.5-litre V8
Having relieved it of the Best Performance Engine crown, the Ferrari 458's direct injection V8 then proceeded to snatch the Above 4-litre award as well from the outgoing M156 6.2-litre V8 that powers various 63-badged AMG Mercs. Interestingly though, the SLS AMG's M159, a more advanced version of the M156, scored lower than the base engine, while the M157 5.5-litre twin-turbo V8, slated to gradually replace the M156, is not even shortlisted for the award.
Ferrari's win returns the Above 4-litre award to Ferrari for the first time since 2001, when the 5.5-litre V12 of the 550 took the gong home to Maranello. What followed since was a decade of dominance by German brands which saw Volkswagen, then BMW, and finally Mercedes taking turns to hog the category.
"This direct injected Ferrari V8 is simply gorgeous. Nice and gentle at low rpm, it then becomes a real, full race engine at higher revs," says Yves Maroselli Simister from France, summing up IEOTYA jury opinion on Ferrari's award-winning V8.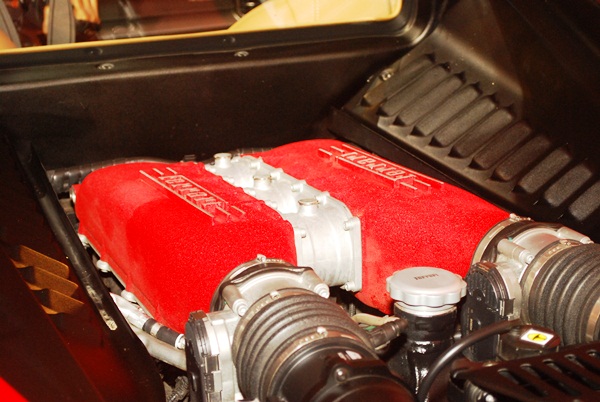 Ferrari's 4.5-litre V8 bloodies Stuttgart's nose… twice!
INTERNATIONAL ENGINE OF THE YEAR 2011
The above category winners were then shortlisted into the final running for the overall International Engine of the Year award. Considering the fact that some engines were multiple-category winners, the final shortlist came to only eight engines. Bottom of the rung, though this is nothing to be embarrassed about, is the 1.6-litre BMW-PSA Prince engine, which scored 126 points, one less than the seventh-placed N47D20 twin-turbo diesel engine, also from BMW.
At sixth-place was the M3's S63 4.0-litre V8 with 159 points, trailing Audi's 2.5-litre five-pot which had 192 points. Crossing over the 200 point barrier, we have the magnificent N55B30 3.0-litre twin-scroll turbo motor from BMW at fourth place with 275 points, narrowly losing out on third place to Ferrari's 4.5-litre V8, which garnered 278. Two-time winner, Volkswagen's 1.4-litre Twincharger put up a valiant display to make it three in a row, but alas, its respectable tally of 346 points was good enough only for second place, with the final overall award going to Fiat's all-conquering 875cc TwinAir motor.
The award also serves as recognition for the impressive engineering prowess demonstrated by Fiat's engineers, who successfully overcame numerous inherent design issues related to two-cylinder motors. As the engine programme's manager, Gianni Mastrangelo described, "There were lots of problems to be solved during this project, keeping in mind that this architecture was new."
"The most important challenge to overcome was integrating the MultiAir system within the two-cylinder activation unit. Plus, we wanted the NVH of the TwinAir to be at least as good as that of a four-cylinder engine," Mastrangelo added.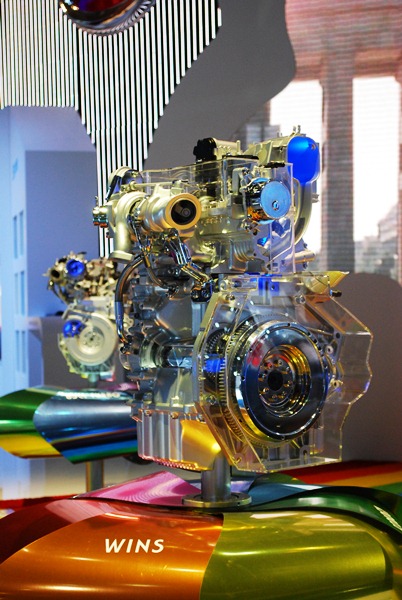 International Engine of the Year 2011 – Fiat 875cc TwinAir
KON
See also: International Engine of the Year 2009