Proton recalls Gen.2 & Satria Neo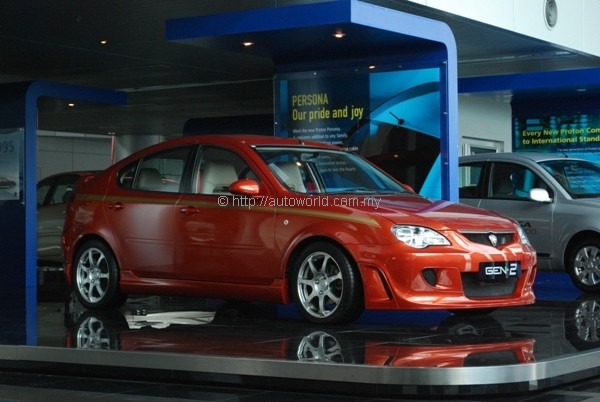 Proton yesterday announced a voluntary recall for units of the Proton Gen.2 and Satria Neo manufactured between April 2004 and June 2008. due to a defective clock spring mechanism. The recall, part of the company's Global Quality Assurance programme, affects 15,911 units of the two models.
Not all units of the Gen.2 and Neo are involved in the recall. Only units equipped with cruise control are affected, which are the H-Line variants with automatic transmission for both models. In Malaysia, a total of 5,836 cars are affected, 4,128 of them being the Gen.2 and 1,708 being the Neo.
"Although the number is small, the safety of our customers is paramount and we apologise for any inconvenience caused," said Proton Holdings Berhad Group Managing Director Dato' Haji Syed Zainal Abidin Syed Mohamed Tahir.
The clock spring is a mechanism that maintains a constant electrical connection between steering-mounted items and the car's electrical systems at all times. This ensures that items such as the horn, airbag and various steering-mounted controls remain operational even when the wheel is turned.
Routine tests identified irregularities with the clock spring such as friction noise within the steering wheel, activation of horn or car lights without warning, audio control switch malfunction, and in extreme cases, deployment of the driver side airbag.
Dato' Haji Syed Zainal Abidin said, "The recall is an example of the commitment we place on our customers' safety, and the reliability of our vehicles under Proton's Global Quality Assurance programme."
"We hope our customers understand that this recall is necessary to ensure their continued confidence in the safety and performance of their vehicles," he added.
Proton launched the Gen.2 in 2004 and introduced a facelift in March 2008 with the Campro CPS engine. The Satria Neo was launched in 2006, with the CPS variant launched in 2009.
There has been no mention of the Persona, which shares almost all its components with the Gen.2. The Persona was launched in 2007, and there is a chance that early units might eventually be involved in this recall as well. We are currently awaiting Proton's reply to our request for further clarification.
Proton will be sending letters to affected customers notifying of the matter. At the same time, the company has also set up a dedicated website, Proton After Sales (visit link below) to help customers check the manufactured year of their vehicle, by keying in their chassis number or referring to a pictorial guide.