Honda tops sales & after-sales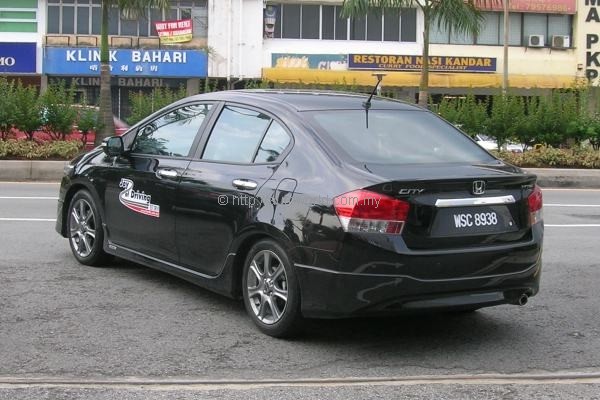 Say what you want of the Koreans making in-roads into our market, but we've just been informed by the folks in Honda Malaysia that their company has once again surpassed its own monthly sales record, selling 4,586 units in July 2010. This figure represents a remarkable 25% year-on-year increase from July 2009.
As of 31 July 2009, Honda Malaysia has sold a total of 26,734 cars, reaching 69% of the company's target of selling 40,000 units this year. That figure has since been revised to 44,000 in view of recent developments. Should this new target be met, the company would be registering a growth of 13% from the 38,785 units sold in 2009.
"Sales performance is one of the ways for us to measure our success in a market, which is largely determined by customers' response and acceptance. We are pleased to learn that ever since we started in Malaysia in 2001, the demand for Honda products has been increasing on a yearly basis, thanks to our loyal customers," said Mr. Toru Takahashi, Managing Director and Chief Executive Officer of Honda Malaysia.
In that pie of 4,586 units, the B-segment Honda City continues to contribute the lion's share, it's 2,155 sales accounting for 47%. The Honda Civic, recently bolstered by the new 1.8 S-L variant, sold 1,005 units (22%). The Accord and newly facelifted CR-V accounted for 687 (15%) and 474 (10%) units respectively.
In addition to rising sales, Honda also added another feather to its cap recently, coming out tops in the J.D. Power Asia Pacific 2010 Malaysia Customer Service Index (CSI) Study which evaluated the after-sales service of ten selected brands in Malaysia.
Commenting on those results, Mr. Toru Takahashi said that, "It is indeed an honour to have such a significant recognition under our belt. We attribute this success to all authorised Honda dealers as well as our associates, who are the key in delivering satisfaction experience to the customers. A strong advocate of customer satisfaction, Honda Malaysia will continue to pledge its commitment to uphold the Company's Customer Satisfaction No.1 policy."