Toyota Prius offered as lucky draw giveaway at KLIMS '10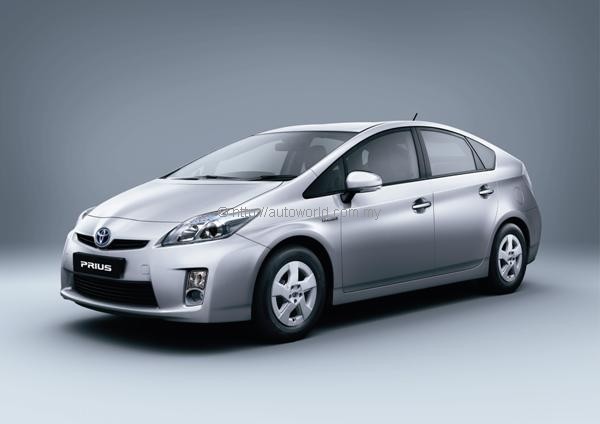 One lucky visitor at the upcoming KL International Motor Show in 3-12 December 2010 will stand to win bring home a Toyota Prius as the grand prize of a lucky draw.
"Given the current worldwide concern for environmental health, the KLIMS '10 Organising Committee has aptly chosen "We CARE" as the theme for the event. Electro-mobility, electric and hybrid cars are very much the way of the future. Hence, this time round we wanted to give away a car which was specifically designed with the 'green' theme in mind. We are delighted that UMW Toyota Motor Sdn Bhd has stepped up to sponsor our lucky draw grand prize. The Toyota Prius is a wonderful example of the green technology now being implemented by most car manufacturers," shared Y.Bhg. Datuk Aishah Ahmad, President of MAA and Chairman of KLIMS '10 Organising Committee.
"It is at this lively event that we shall showcase the latest in emerging auto technology; including the newest models and a selection of concept and revolutionary vehicles. With the concept of care for the environment, KLIMS'10 visitors are assured an impressive display of vehicles with the latest in 'green' automotive technology," added Y.Bhg. Datuk Aishah Ahmad.
The motor show is open to all members of the public for the price of RM15 (weekdays) and RM20 (weekends) for adults and RM5 for children. Families interested in a great day out can purchase a family pass for RM30 (weekdays) and RM40 (weekends) that permits entry of husband and wife and up to 5 children under the age of 12.
Image: Official KLIMS '10 release.