Kia Soul previewed at Kia Futsal With Soul tournament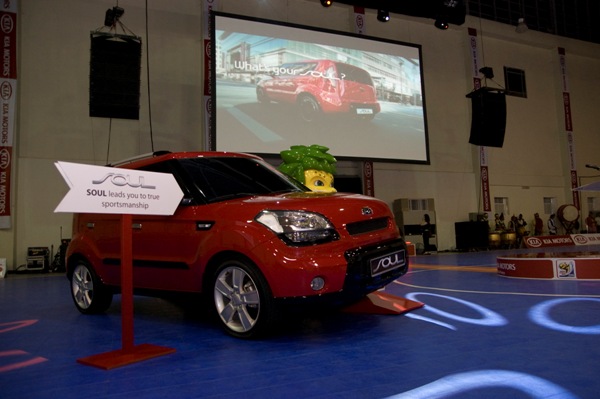 In conjunction with the 2010 FIFA World Cup, Naza-Kia Sdn Bhd, official distributor of Kia vehicles in Malaysia, is organizing the Kia Futsal With Soul tournament with the winning team set to represent Malaysia at Kia's Champ Into the Arena 5-A-Side global finals in Johannesburg, South Africa on July 1.
The final rounds of the tournament is currently held at Dewan Sri Putra, Bukit Jalil, with 16 teams, assembled from four teams each from the earlier qualifying rounds in Penang, Malacca, Subang Jaya and Shah Alam, still in the running.
At the kick-off of the final rounds yesterday, Naza-Kia also took the opportunity to organize a sneak preview of the Kia Soul MPV-cum-hatch. Precious little details were given, as the car was in and out of the arena before we even managed to get a close look, but it would be a safe conjecture to say that we can expect a launch for our market sometime in Q3 2010.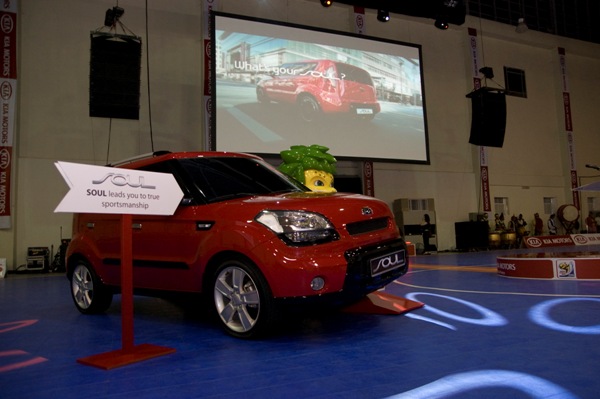 Kia Soul previewed (Image: Naza-Kia)

Internationally, the Soul is offered with the option of two petrol engines (1.6 and 2.0) and a 1.6-litre VGT diesel. We are very much familiar with both petrol engines. The 1.6 is the same Gamma II unit powering the Forte 1.6 and Hyundai i30 1.6. The Soul 2.0 uses the Beta II unit also from the i30 2.0, which is not identical to the Theta II found in the Forte 2.0.
The standard transmission is a 5-speed manual, although a 4-speed slushbox is available as an option. Our bets are on the 1.6-litre petrol engine coming with 4-speed automatic transmission as per the Forte and i30. What we don't know, is whether the car will be wearing a Kia or Naza badge come launch time.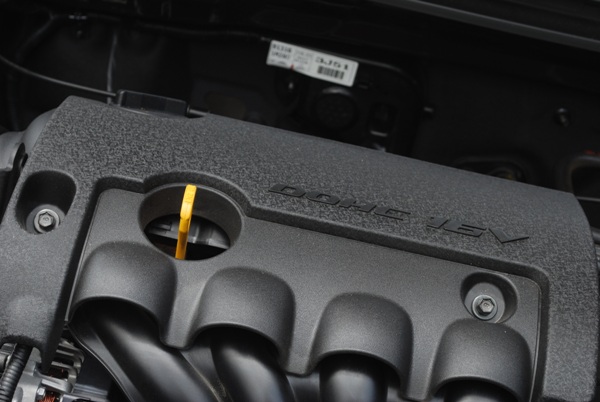 Expect the same engine & transmission combo from the Forte and Hyundai i30
KON
See also:
– Autoworld Blog >> Blog Archive >> If they bring it here, would you buy it? – by SBY (23/5/2008)
– Your chance to be at the South Africa World Cup 2010 – by KON (3/5/2010)