Got RM875k to spare for a weekend?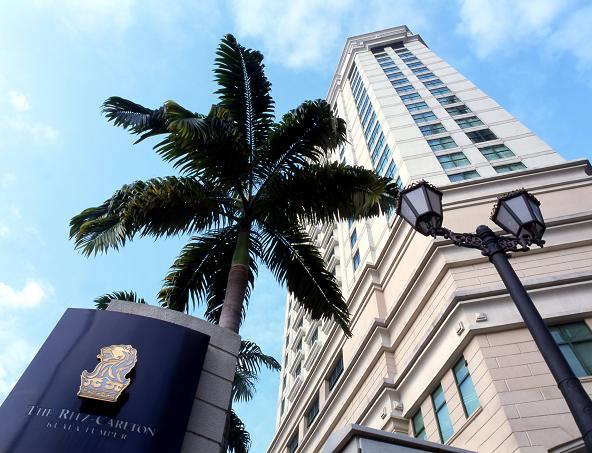 Formula One is a very expensive sport, be it to participate or even watch. On the Sepang International Circuit's official website, the cheapest F1 ticket for sale goes for RM500, and prices inch upwards all the way to a nice round RM2,600 (a month's pay for most of us mere mortals) for the Diamond package.
The more affordable, and not to mention sensible, option to follow F1, would therefore be from the comforts of home, where your costs would only be the subscription fee of your satellite TV, or your nearby mamak stall, for which you only have to pay for your glass of teh O' ais.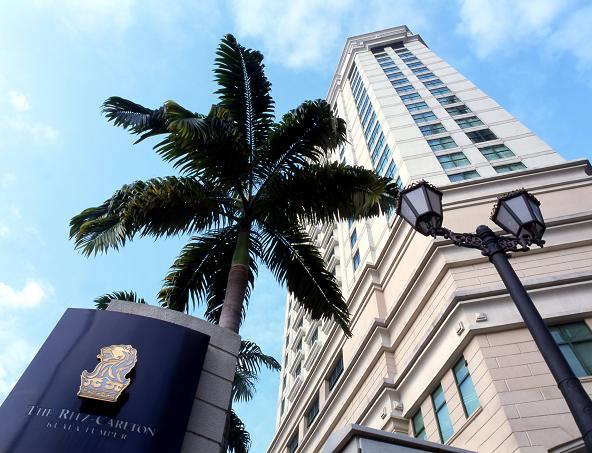 The Ritz-Carlton, Kuala Lumpur
Of course, if RM2,600 does not sound like too much money for you, you might want to consider the High Performance Formula 1 package being offered by the Ritz-Carlton Hotel, Kuala Lumpur. For US$575++/RM2,010++ per night, you get to stay in The Ritz-Carlton's Executive Deluxe Room with transportation to and from the SIC for all three days included.
Also included in the package is a complimentary hamper containing 'track-side' essentials such as sun-block, hat, raincoat, earplugs, and some gourmet sandwiches to be enjoyed along the journey to the circuit. On Saturday evening before the race, guests under this package can also attend a complimentary F1 cocktail at The Lobby Lounge.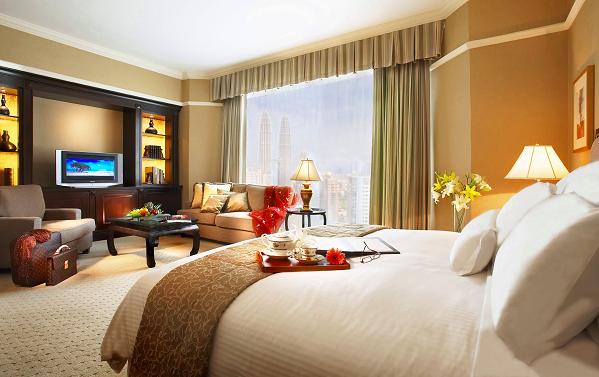 High Performance package gets you a stay in Executive Deluxe Room.
The other package offered by The Ritz-Carlton is the Podium package, which according to its press release, is tailored as 'the ultimate indulgence for Formula 1 fanatics who appreciate the absolute finest life has to offer' (our emphasis). The experience starts the moment you walk out of your front door step, as you would be greeted by a personal butler assigned to you for the entire duration of your trip.
From your front doorstep, you will be ferried by limousine to the airport where you would be boarding a Ritz-Carlton private jet, furnished with Ritz-Carlton interiors complete with freshly prepared cuisine and an on-board massage.
Accommodation is a 5,000 sq ft penthouse situated on top of the hotel, with travel to the SIC provided by means of a helicopter with pitlane access included. At the end of every 'tiring' day, you then return to the comforts of your penthouse treated to an in-suite massage.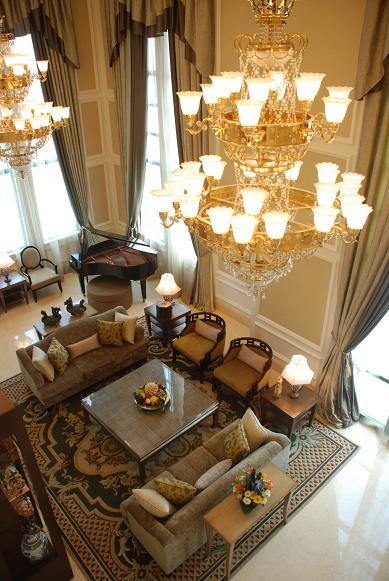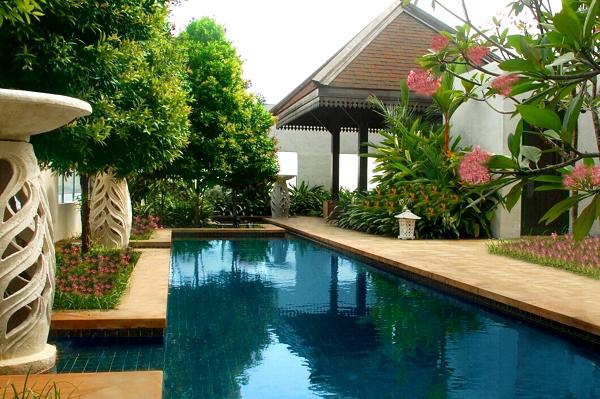 Podium package entitles you to stay in 5,000 sq ft penthouse complete with own swimming pool.
Sounds good? Yours for US$250,000++/RM875,000++. For reservations, please get in touch with The Ritz-Carlton, Kuala Lumpur.
KON
Pictures: Official Ritz-Carlton release.