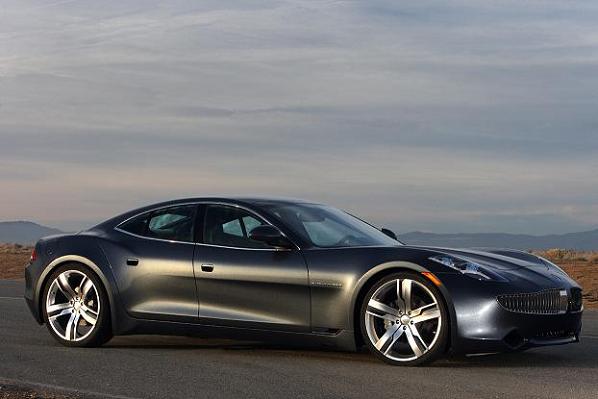 Fisker Automotive, an American outfit just founded in 2007, is set to reveal its first model, the Fisker Karma, at the upcoming Frankfurt Motor Show next week. Set to be the world's first production Plug-in Hybrid Electric Vehicle (PHEV), the Karma will go on sale in 2010. The claimed figures are astonishing. Satisfying the greenheads are the emission and economy ratings, which sees the car emitting 83 grams of carbon dioxide every kilometre, and consume 3.5 litres of petrol every 100.
It's not a performance slouch either. Though it's not about to burn any tarmac, a six-second century sprint and a top speed just above the double-ton mark are some pretty decent figures, until you hear that Fisker has claimed an output of 403hp and 'more torque than many supercars'. Ergo, the Karma should be boasting performance figures much better than what's being claimed.
Well, not that it matters, because the Karma actually makes driving electric cars cool. Looking more like a Maserati super saloon than, well, a Prius, the Karma can simultaneously save the environment, and still get you all the stares you want when you drive past. How brilliant is that?
Powered by what Fisker calls the Q-DRIVE powertrain, the Karma can driven for up to 80km per charge emission-free, and go as far as 480km with the combined use of its petrol engine. These are all pretty standard hybrid stuff, but what we like is how Fisker calls them. Driving electric-only is labeled Stealth mode, whereas the other extreme is labeled Sport mode. Not lacking in flair, that's for sure.
"The Fisker Karma is the future of driving," said Henrik Fisker, CEO. "It proves we can drive environmentally responsible cars without sacrificing the emotional things that made us fall in love with cars in the first place."
Whatever. Bottom line. We want one.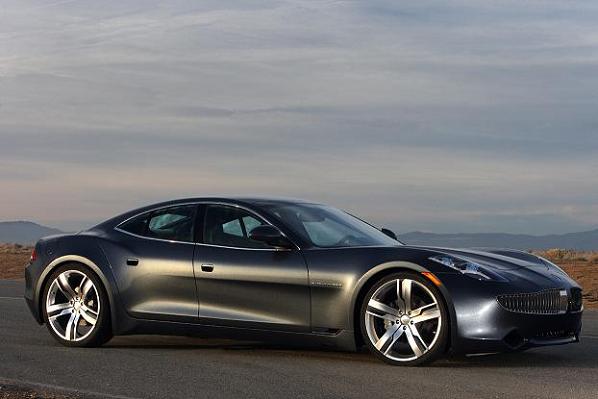 If all electric cars looked like this!