'Flying Singh' to race Neo S2000 in APRC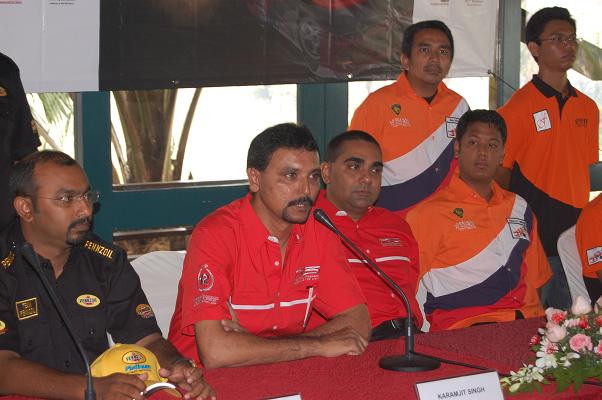 Ace rally driver Karamjit Singh and national car maker Proton has resumed their association in rallying, with the former set to drive the Proton Satria Neo S2000 in the FIA ASIA PACIFIC RALLY CHAMPIONSHIP (APRC) ANCOM Malaysian Rally 2009 (MR 9) held in Johor from 14 to 16 August 2009. This event represents the continuation of a partnership that came to a hiatus five years ago, when they last entered the APRC together.
"It's a dream come true, an opportunity of a life time for me, " said 47 year-old Karamjit who began his career in 1985. "I have waited twenty-four years for this car."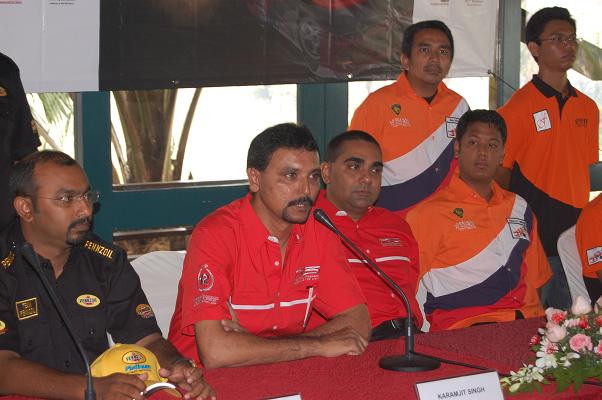 Karamjit Singh talking about his new role as Proton S2000 driver for APRC with Jagdev Singh as co-driver
This race, the fifth of seven APRC rounds, is also held concurrently with the Malaysian Rally Championship (MRC), with both championships using the same stages. Karamjit and his veteran co-driver Jagdev Singh will be simultaneously competing for points in both the MRC and APRC when they hit the gravel next weekend.
Three-time APRC winner Karamjit will not be able to bag another title this season to add to his collection, but he is competing for the Asia Cup, a section of the APRC for which competitors must nominate and compete in three of four Rounds in order to secure points towards the title. After MR 9, Karam and Jagdev will head to Indonesia and China to complete their quest.
On a grander scale, leading the APRC point standings is defending champion Cody Crocker of Motor Image Team on 47 points, followed by Katsuhiko Taguchi of MRF Tyres Team on 36 points. Third is Crocker's team mate Emma Gilmour on 23 points.
For the MRC, Karamjit and Jagdev are in a far more solid position, being the defending champions and current leaders for the season. They will be looking to consolidate their position on top of the pile in this race in addition to securing APRC points.
Lower down the pecking order, expectations are to watch for a five-way battle between Gunaseelan Rajoo of GSR Pennzoil Racing Team, Saladin Mazlan and Rozali Abdullah of the Felda Rally Team, and Indian drivers Arjun Rao and Lahitt Urs.

Gunaseelan Rajoo talking about his plan on winning MRC 09 Round 3  in JB
Also competing are the winner and runner-up of the rallying reality TV show Zero.2.Hero Season 1, Faidzal Alang and Azmeer Yusri Yusof respectively.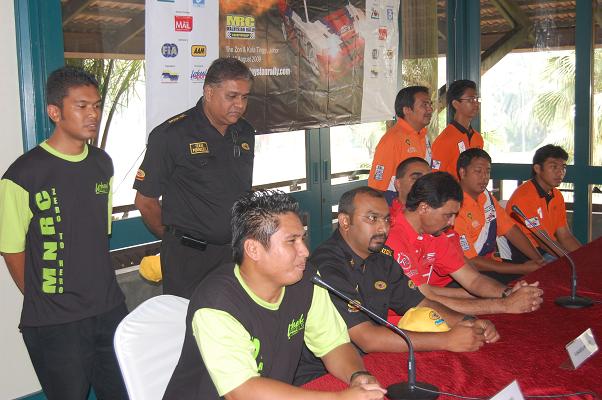 Competitors sharing their thoughts on MRC 2009 Round 3 in JB