KL International Motorshow will be back in 2010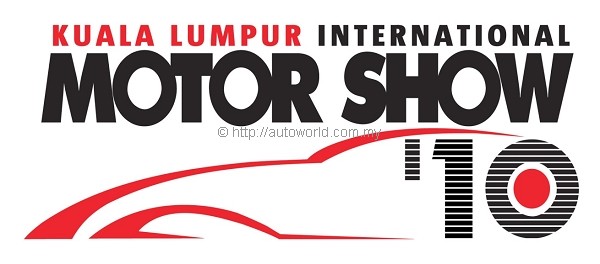 Kuala Lumpur, 22nd July 2009 – Following the deferment news in January 2009 due to global economic situation, The Committee of the Kuala Lumpur International Motor Show has recently announced a new show date for the show from 3rd to 12th December 2010. The 7th edition of KLIMS which coincides with MAA's 50th anniversary celebrations promises to be a high-energy, brilliant showcase of the latest in emerging auto technology including the newest models and a selection of concept and revolutionary vehicles.
According to Y.Bhg. Datuk Aishah Ahmad, President of MAA and Chairman of KLIMS 2010 Organising Committee, "The past year has been a challenging year for everyone, in particular the automotive players. Automakers have come to a decision to defer KLIMS to a later date to keep in line with consumer demand."
"With signs of economic recovery beginning to show, The Committee felt next year will be a good time to stage the show and the new date is meaningful as it coincides with MAA's 50th anniversary. KLIMS'10 will be a great platform for automakers to showcase their exciting new models as we aim to put on a fantastic show for all motoring fans, and we are confident that the new date will be timely and Exhibitors will be more prepared to showcase," Y.Bhg. Datuk Aishah Ahmad continued.
"We would like to thank all our exhibitors and partners for continuing to support KLIMS as we look forward to staging a truly unique and exciting event," concluded Y.Bhg. Datuk Aishah Ahmad.
Despite the change of date, the message "We CARE" still stands as the official theme for KLIMS'10. CARE is the acronym for Commitment, Advancement, Reliability and Environment. As part of promotional roll-out, fans can expect an onslaught of marketing, promotion and exciting activities in the lead up to KLIMS'10. Extensive advertising will also be used to make KLIMS a key event in Malaysia's tourism calendar to attract more tourists.
KLIMS'10 is expected to occupy 30,000 square meters of exhibition space, with an expectation to attract over 200 exhibitors from the automotive industry and targets to draw over 330,000 visitors.