HAMANN Imperator: For when your standard Bentley is just not enough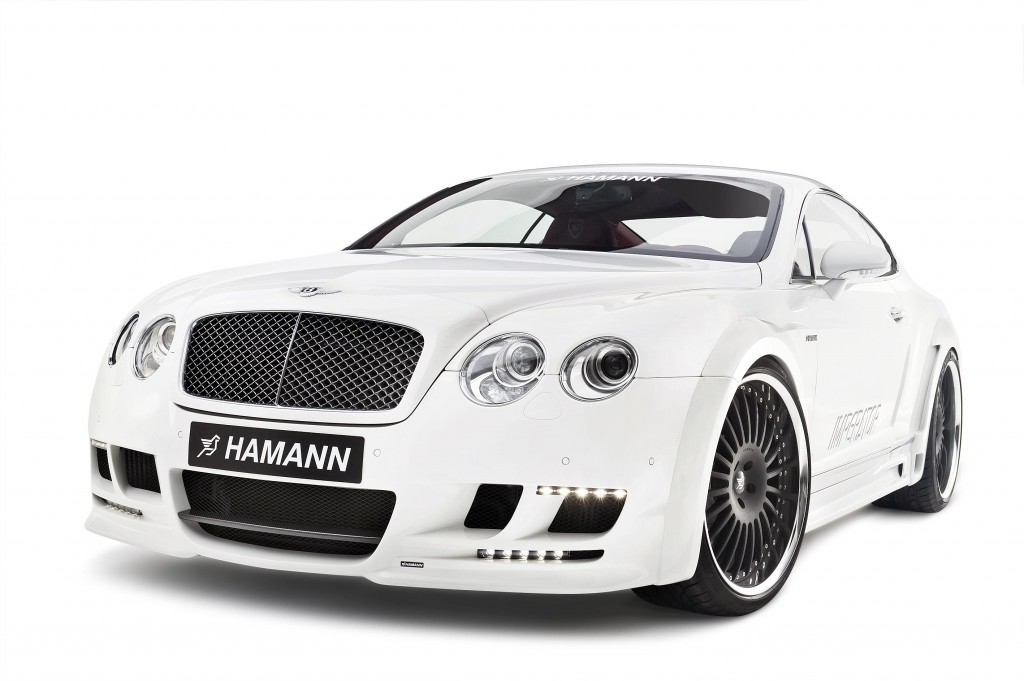 Its mostly cosmetic and personally, I think that the Imperator is a bit OTT but then again that is probably why people will buy them.
The Continental is a fantastic and gorgeous car that really does not need much fettling but where would we be without people who always push the envelope, even if it is the envelope of good taste they are tearing apart.
Gallery and Full PRESS RELEASE below
PRESS RELEASE
April 2009
HAMANN-IMPERATOR
The stylish refining programme for the Bentley Continental GT and Continental GT Speed
All over the world, the company HAMANN-Motorsport is renowned for refining luxury cars. With the new programme for the Continental GT and Continental GT Speed by the English manufacturer Bentley, the company located in Laupheim once again confirms that it is the first choice when it comes to sportive accessories and breathtaking body design for luxury car models.
Optimised aerodynamics in perfect quality
Sportive elegance is the hallmark of the HAMANN-IMPERATOR design: In order to meet the high expectations in its appearance and aerodynamics, the HAMANN -designers completely reconstructed the front of the four-seater. Larger air inlets in connection with perfectly integrated daytime running lights give the Bentley an even more dynamic face. Additionally, the newly designed front optimises the air flow and therefore reduces the lifting forces at the front axle. Impressive extensions at the front and rear wings broaden the IMPERATOR by 70 millimetres and are contribute significantly to the powerful overall impression of the HAMANN modification. The HAMANN side skirts were modelled in such a way that they calm the air flow at the sides and make the noble sports car look even lower and more elongated. In order to reduce the lifting forces at the rear axle, the HAMANN technicians fitted an elegant spoiler on the original boot lid of the Bentley and combined it with a diffuser rear skirt for additional downthrust.
Impressive in terms of dimension and design – the new light alloy wheel ANNIVERSARY RACE ´´ANODIZED´´
Matching the striking appearance of the IMPERATOR, HAMANN uses new rims of the type ANNIVERSARY RACE ´´ANODIZED´´ in the dimension 22 inches. The exceptionally light, multi-part forged wheel has a high-gloss polished rim flange and a black anodized rim star. The recommended wheel/tyre combination for the front is 10.5Jx22 inches with tyres measuring 265/35 R 22. At the rear, 11.0Jx22 inch rims are used with tyres measuring 305/30 R 22.
HAMANN even offers a 21-inch alternative. Under the designation DESIGN EDITION RACE ANODIZED the refiner offers an ultra-light forged wheel which unites sportiness and elegance in its design. The black rim star and the titanium bolts emphasise the dynamics of the wheel while the high-gloss polished rim flange confirms the noble look. HAMANN offers the 21-inch wheel with tyres sized 295/30 R 21.