Will more bike lanes make our roads and highways safer?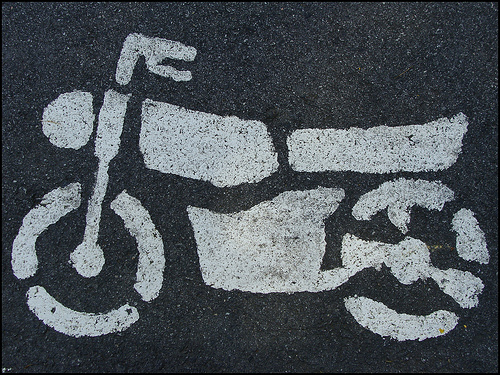 AAM thinks so but I am not entirely convinced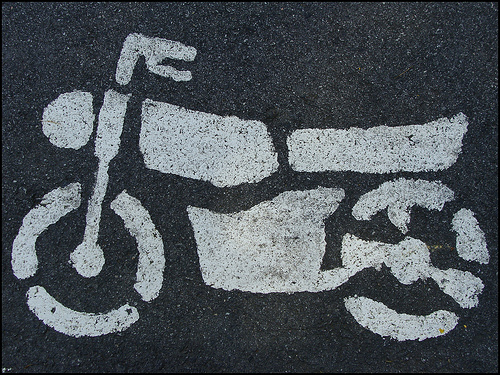 Bike lanes are a great way of segregating two and four wheel traffic and from a safety standpoint, there is a valid argument for keeping the two apart.
Everyone knows that four wheel traffic and trucks do pay less attention to two wheeled fellow road users and there are many instances where bikes are sideswiped or just fall over after a bigger vehicle pass to close to the rider.
Motorists who have never ridden a bike are some of the worst offender because they simply have no idea what it means when a car passes to close to a bike or how life threatening it is to a motorcyclist when a car pulls into traffic without looking in the mirrors.
A few days ago I saw a guy lying down by the side of the road, bruised and the worse for wear when a car pulled out into traffic just metres ahead of his motorcycle. With no room to slow down or stop, the bike rammed onto the front right fender of the car and threw its rider onto the road.
The bike was bent and the rider bruised. The car suffered a broken bumper and a bent panel, driver and passenger were unhurt.
So yes, there is some benefit to segregating traffic but there is a problem with bike lanes.
If you live in the Klang Valley you know that there is a bike lane running the length of the Federal Highway and if you are a biker in the Klang Valley you probably do not enjoy riding in the bike lane for several reasons.
Firstly the lanes are narrow so it can be a challenge passing slower machines, especially if the slower rider insists on riding in the centre of the lane.
Secondly the lanes are not designed to take into account corners so we get angles instead of large radius as corners and this is even more dangerous for bikes than it is for cars. As a student, I nearly hit one of the tunnel walls because the turn was rather sudden and I was an inexperienced rider. This happens because many bike lanes are afterthoughts and bikers or biking experts are rarely consulted on their design and construction.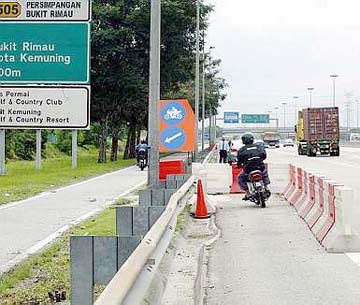 Thirdly many bike lanes are not well maintained, leaving the surface poor and sometimes covered in loose gravel and sand. Some are badly damaged and because they only affect motorcyclists, local authorities rarely make repairing them a priority.

I think that the MAA's suggestion would work only if local councils and the Malaysian Highway Authority think of bike lanes as parallel and equally important transport routes and not just afterthoughts that run along existing roads.
Anyway I am glad someone is looking out for motorcyclists
BERNAMA REPORT BELOW
AAM Recommends Special Lanes For Motorcyclists
KUALA LUMPUR, March 20 (Bernama) — The Automobile Association of Malaysia (AAM) has proposed to the government to build more special lanes for motorcyclists as 60 per cent of traffic fatalities involved the riders.
The proposal followed a survey by AAM and a number of government and private institutions which covered 3,700km of roads throughout Peninsular Malaysia, association chairman Tunku Datuk Mudzaffar Tunku Mustapha said in the latest issue of AAM bulletin 'Drive'.
Mudzaffar said that the survey identified roads which were safe or dangerous for motorists and awarded them star ratings based on safety features.
He said roads with separate motorcycle lanes, good delineation and broad road-shoulders were rated five-star while single carriageway or trunk roads with narrow paved shoulder, sharp curves and poor roadside were reduced to one-star rating.
— BERNAMA