Tokyo Autosalon Preview1: Mazda 6 Circuit Trial Version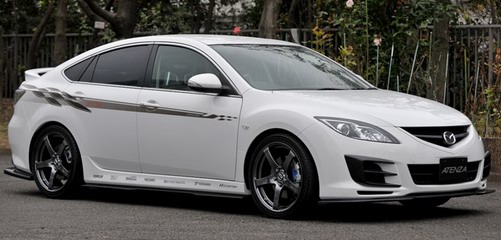 This Mazda6 certainly look the look, but does it walk the walk?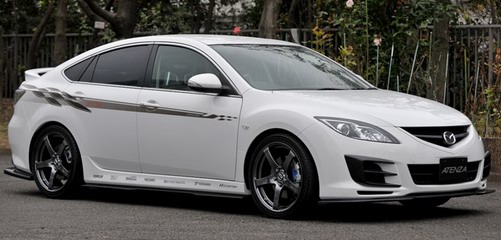 We all know just how sexy and good looking the Mazda6 is and for the Tokyo Autosalon, theYokohama firm is showing off this super sporty version, called the Circuit Trial.
With a name like that, one would expect it to match the lap times of fully prepped track cars but since we do not have the technical details yet, we will just assume that the engineers have made enough changes in the engine bay and under the wheel arches to make this gorgeous creation actually go faster than it looks.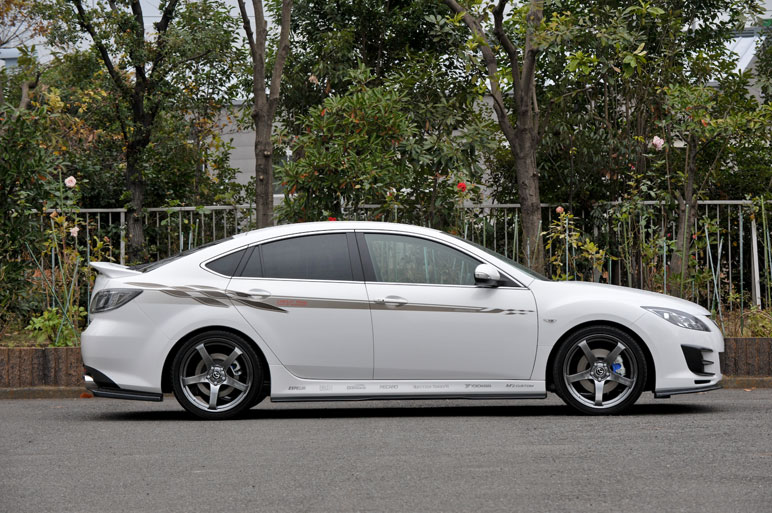 From this profile shot we can see that Mazda engineers have not thrown caution to the wind and maintained a reasonable ride height. Those side skirts do look dangerously low for Malaysian speedbumps but compared to the average Japanese mods, they look almost stock.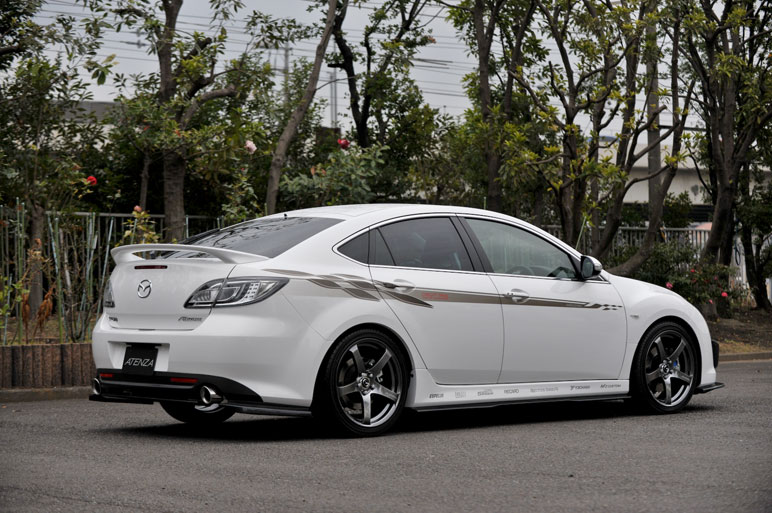 The good thing about a factory mod is that they try to work with the original design, complementing it rather than cladding everything in hideous fibreglass mouldings. From this angle we can see how the stylists have taken the original form and added an understated side skirtso as not to distrub the flank too much because they prefer to go all out on the front and back.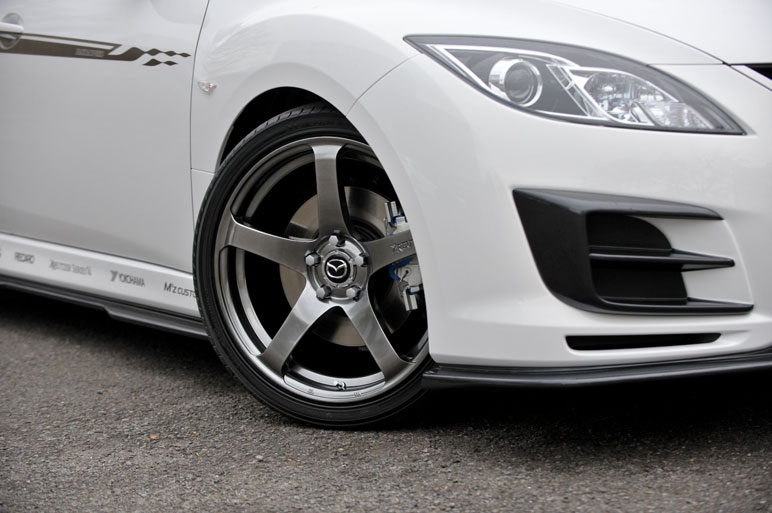 The fron gets a dramatic makeover with thse black air scoop extenders and carbonfibre splitter that will help turn-in response. Take a closer look at the side skirts and you will see black carbon fibre extensions that will help control underbody airflow. The extensions are balck to reduce the visual bulk of the flank.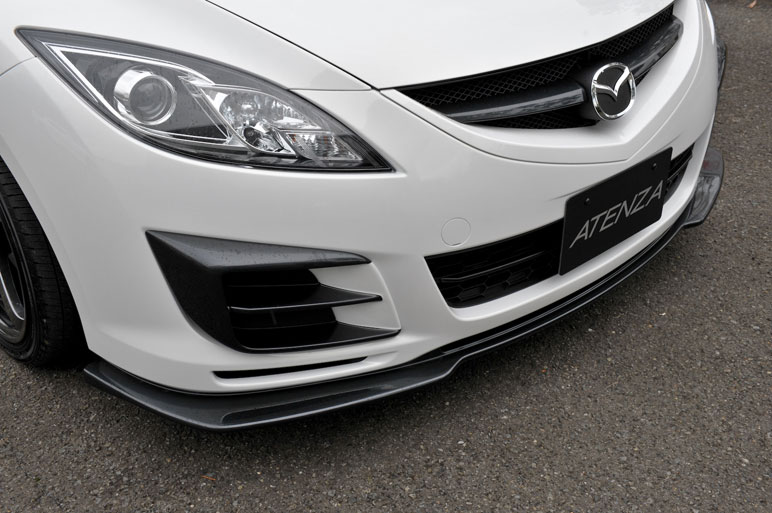 The splitters have been designed with a slight venturi to improve front downforce at high speed and quicken steering response, this will make a real difference on the track.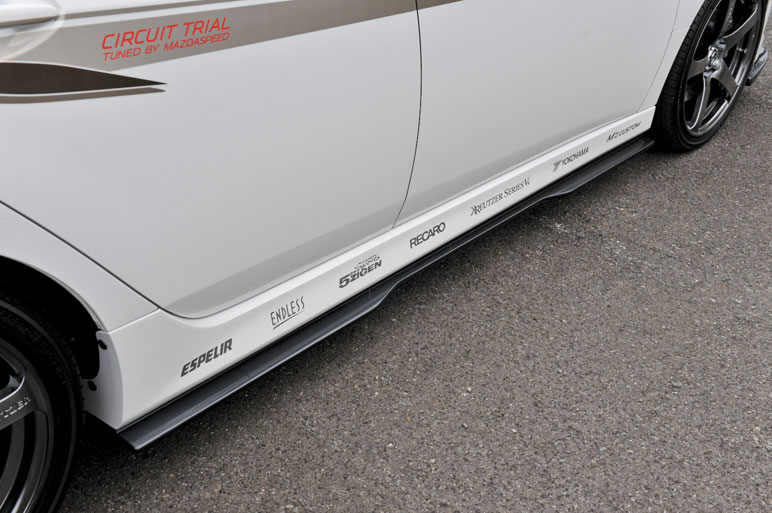 This is a better angle of view of the side skirt extensions. I think it is gorgeous.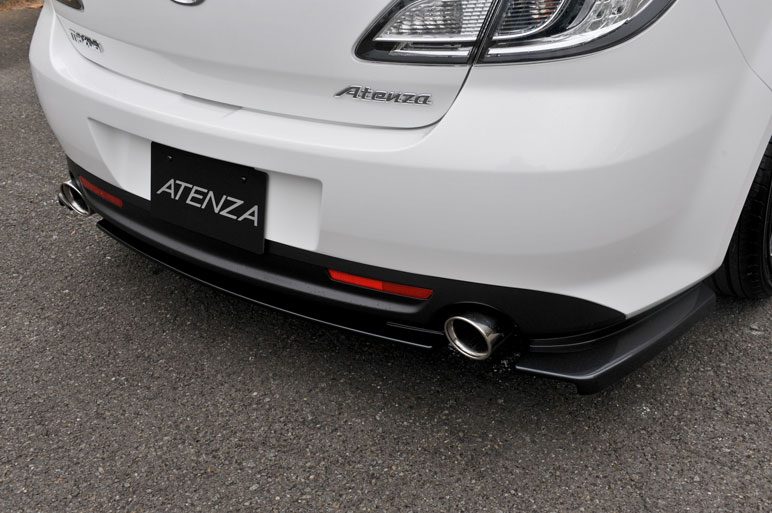 The rear bumper has beed flared from the wheel arches and it blends into the black rear splitter. The two exhaust pipes peek from each side of the carbon fibre bits.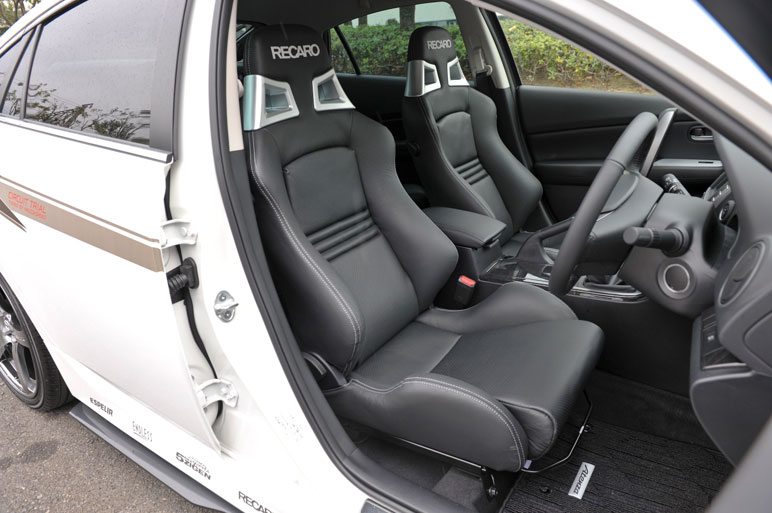 The interior is still covered in oppressive black leather, plastic and carpet. I do wish they would just take a look at Italian sports sedan and realise black is not the only colour available when designing a sporty sedan. This is German influence at its worst.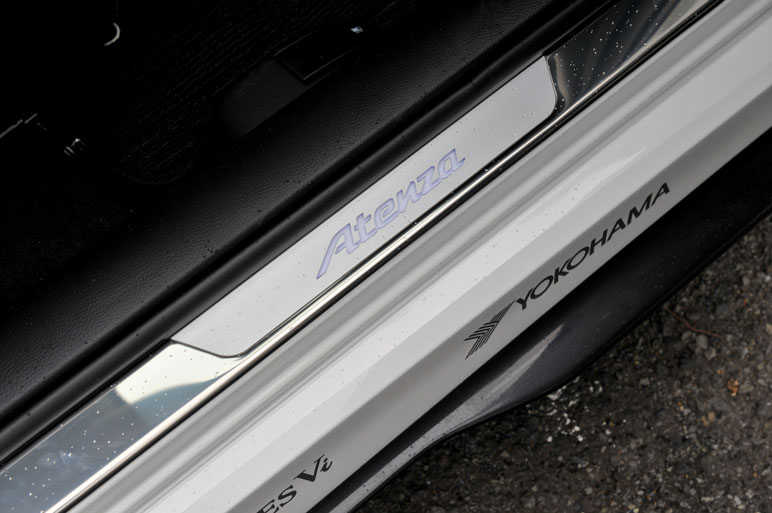 For some reason chroem kick plate is mandatory when you soup up a car so here is the Atenza kick plate. Atenza is the name they use on the Mazda6 in Japan, US adn some other markets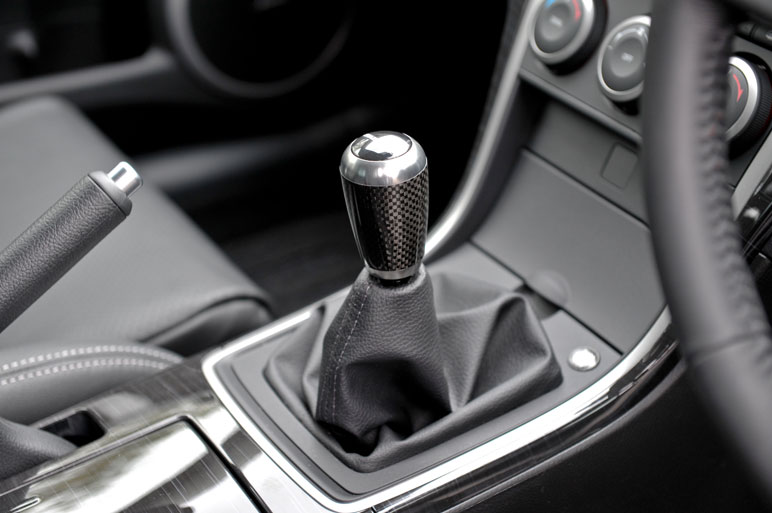 The carbon fibre gear knob looks the part, if only they could match it to a brushed aluminium gear gate and change some of the plastic to aluminium.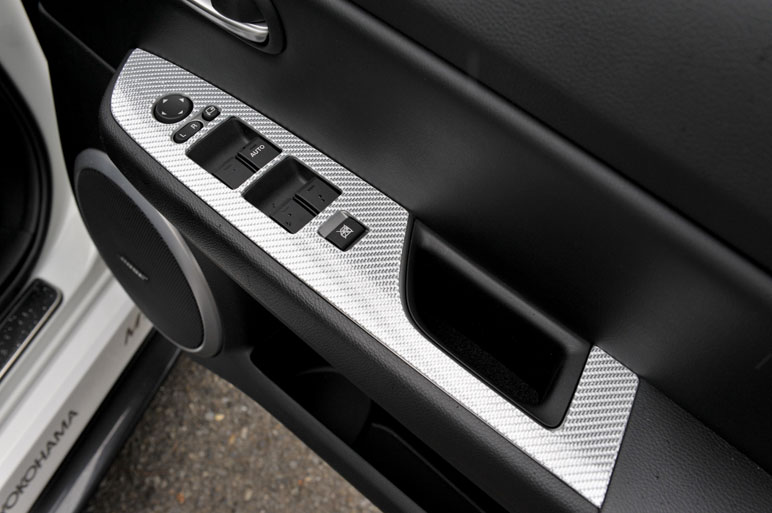 The door pull trim gets aluminium bits, It should be on the centre console as well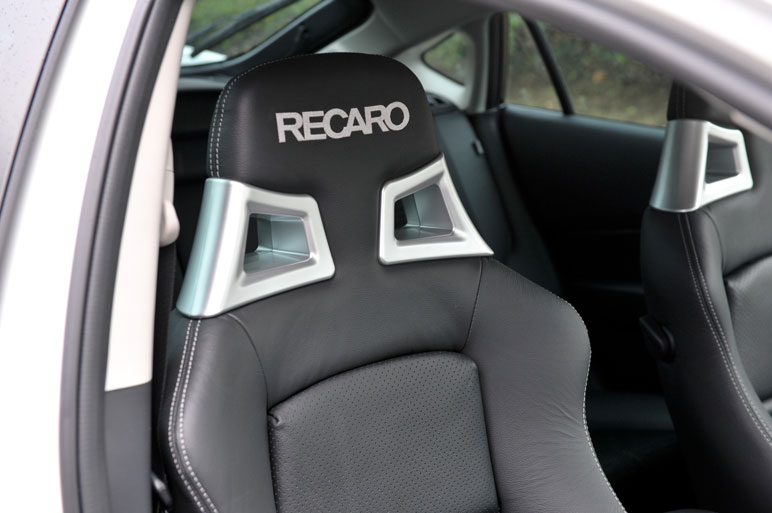 This Recaro are found on other factory mods. Guess which one..