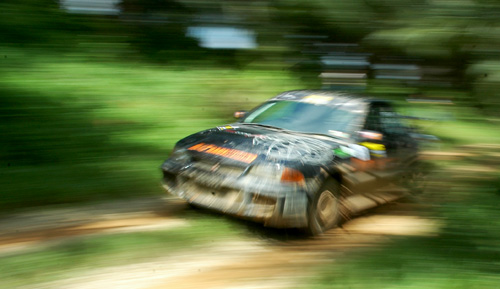 10-times champ dominated the 2008 season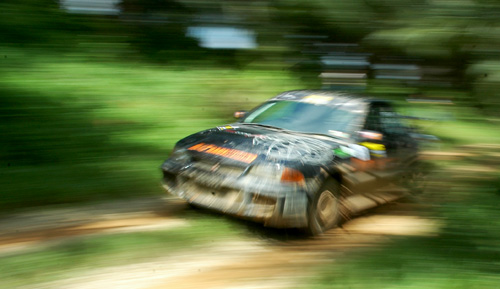 Team GSR Pennzoil celebrated a spectacular year in the Malaysian Rally Championship 2008 with lead driver Karamjit Singh taking home the trophy for first overall this sixth and final Round and scoring his tenth Championship win.
He was trailed by Team Manager, Gunaseelan Rajoo who finished second today and fellow team mate P. Nandakumar who finished third.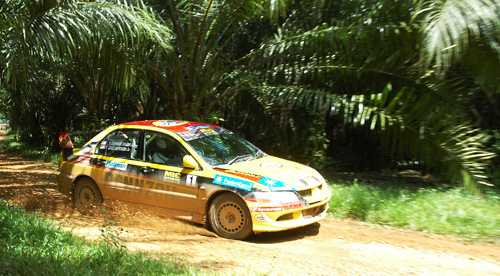 Karamjit also won the P12 category while Gunaseelan took home the A8 category trophy.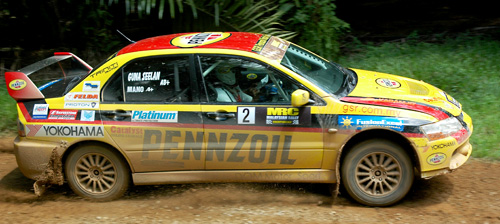 "This year went as planned, we wanted to be the top two cars and we are and, of course, we clinched class wins and the Team trophy," said Gunaseelan.
"We are happy both cars got through the very rough stages intact and without serious problems," he added.
Karamjit's said he'll rally for another 10 years. "Everyone is asking me when I will retire. When I get another 10 MRC Championship trophies I will," he said.
Meanwhile, the Perodua M5 Racing Team had to be happy with Jamaluddin Tukimin coming second in P9, three seconds behind Amir Ahmad.
Jamal fought hard for two days and he ended yesterday with a five second deficit but could not close the gap on Sunday.
Perodua M5 Team Manager, Garry Chua was happy that Jamal was consistent and kept the car together through both days.
"On Sunday he had a brush with a tree while avoiding Sutan's car which was stranded by the roadside and that affected the Kelisa's handling but otherwise it was still drivable," Chua said.
The Perodua Viva 4WD Turbo of Lim Leong Onn hit a rock in SS15 and could not complete the SS.  Despite the crash, Lim scored enough points throughout the season to end up third overall in the Driver's Championship.


Kan Chee Hong rolled his Perodua Myvi in the very first SS of this Round and the extensive damage kept him out of the race.
Muhammad Siraj Abdullah took out the P10 Category and fellow MRU team mate and Manager Muhammad Rafiq Udhaya the Showroom Category. 'Mike' Ariokiasamy Ratnam finished first in the P11 category with P. Nandakumar close behind him.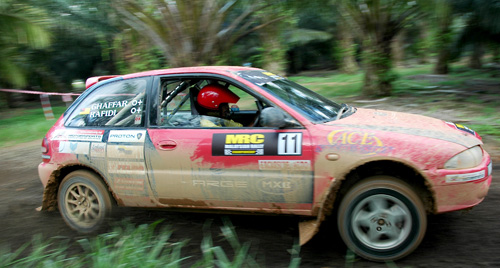 Azizul Jamin took home the Clubman category and Amir Ahmad finished first in the P9 Category.
Indian competitors Arjun Rao and Musa Sheriff will have fond memories of their 2008 Season in Malaysia taking out the N4 category and Musa finishing as runner-up co-driver overall.  Jagdev Singh finished first.  Musa and Arjun will return to compete in the 2009 Season if they can find extra sponsorship.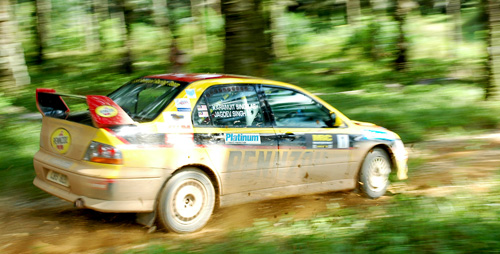 Final Results (For full results visit www.malaysianrally.com)
Top 5 Times:
Karamjit Singh/Jagdev Singh    1:26:34
Gunaseelan Rajoo/Manohar Menon    1:30:29
P. Nandakumar/Suresh Parkash Sharma  1:38:02
Muhammad Siraj Abdullah/Abi Ridzuan  1:39:45
Arjun Rao/Musa Sheriff (India)    1:43:23