Nissan Technology Square, 1-Utama
For four days, Nissan will be showcasing advancements of their R&D in the Nissan Technology Square exhibition at 1-Utama, PJ. It contains exhibits focusing on themes of Environment, Safety and User Friendliness. The event started on 6 Nov 2008 and continues until 9 Nov. There is also the lineup of Nissan cars on sale in the Malaysian market on display including the new Mother Trucker, Navara. For the engineering buffs, you might also have a chance to listen to members of the Nissan R&D delivering open talks to the public.

Nissan Technology Square – viewed from above.
I attended the event on the public times (shortly after the WRX STI launch just one floor above), and was fortunate enough to catch a talk delivered by Mr Itaru Nishikawa, President of Nissan Technical Centre South East Asia Co. Ltd. which is based in Bangkok. Mr Nishikawa's talk focused on introducing the objectives of the NTS exhibition and also gave the audience an overview of Nissan's worldwide and regional operations.
Interesting exhibits include a demonstration of the function of crumple zones in a car named Zonebody, where a simple mechanism demonstrates how crumple zones absorb energy in an impact and directing it around the occupant. Exhibited under the theme of Safety, it also shows how a stiff and rigid car body, while remaining relatively undamaged, allows the impact energy to be transmitted straight at the occupant.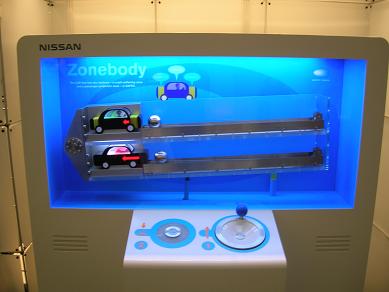 Zonebody
Another similar looking exhibit, also in the simplest terms, served to demonstrate how aerodynamics serve to improve the efficiency of a car and thus lead to lower consumption. Exhibited under the theme Environment, this display shows two car-shaped objects sliding down an inclined tube of fluids with one 'car' having a more streamlined shape than the other. Of course the streamlined car slided down faster, thus proving their point – good aerodynamics give improved performance and reduces consumption – so, hurray for the environment.

Aerodynamic
Also exhibited was a full-sized cutaway model of an MR20DE engine and also a cutaway of a continously variable transmission (CVT) which was mated to a VQ35DE engine. Both these exhibits serve to highlight Nissan's advancements in developing fuel efficient environmentally friendly powertrains for their cars.
Other interesting displays include a demonstration of a new anti-scratch paint (which miraculously loses all scratches upon heating!), Nissan's own version of active headlamps, and a live demonstration of a seat belt pre-tensioner that tightens the belt upon stepping the brakes

Demonstration of active headlamps and seatbelt pre-tensioners.
After going through the displays, I went to have a closer look at both of Nissan's most talked about models today: the Navara and the Sylphy. Photos with comments below.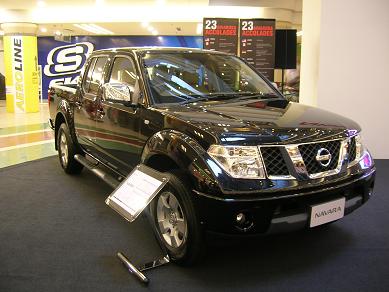 Nissan Navara, this Mother Trucker is yours for RM104k.

Inside that macho exterior is a civilised cabin.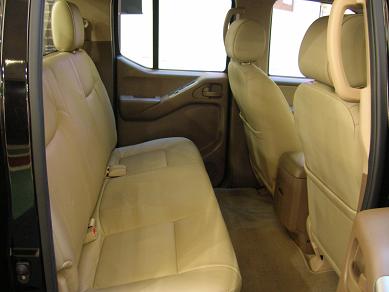 Space for rear passengers not too bad either.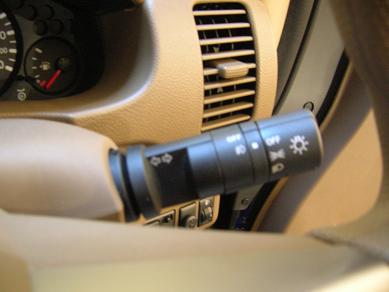 Leave it to Nissan to produce bizarre looking stalks. The ones in the X-Trail are even more hilarious looking.

Two grab-handles telling passengers to brace for the worst and roughest.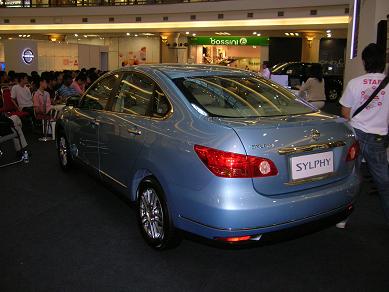 Nissan Sylphy 2.0 CVTC - yours for RM113k.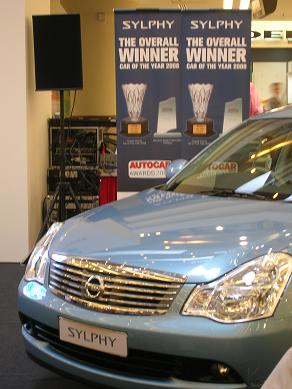 Autocar ASEAN named it the 2008 Car of the Year - a decision that sparked huge debate in a rival forum.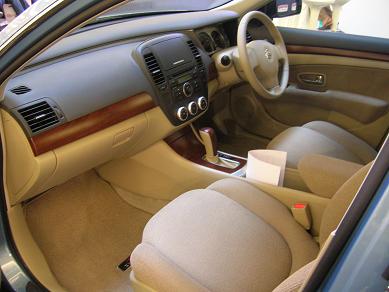 Classy interior. Wood panels feel good to the touch. Deep storing cubby hole raises questions of deleted equipment.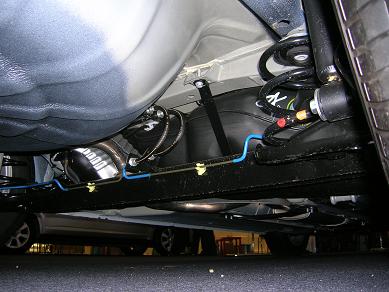 …and torsion beam suspension, not very acceptable at this end of the market.