Nissan Navara – Mother of all Trucks Arrives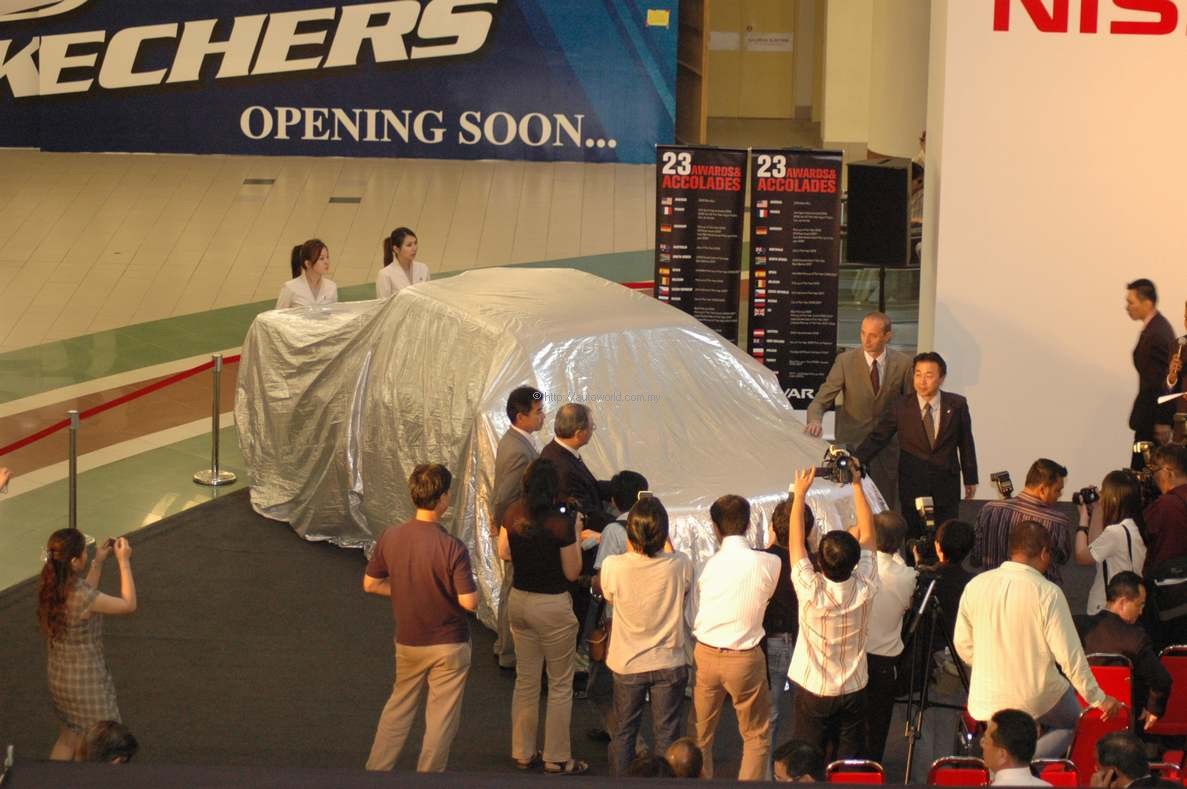 Petaling Jaya, 5 November 2008 – Edaran Tan Chong Motor Sdn Bhd (ETCM) officially launched its all-new Premium Sports Utility Truck, the Nissan Navara today at the Oval in the One Utama Shopping Complex.
The Navara, with a 2.5 litre common rail direct injection diesel engine delivers a powerful 174 PS and maximum torque of 403 NM, making it the most powerful truck in this category and class. In fact, it even beats some of its competitors that have 3.0 litre and 3.2 litre capacity engines. The secret is a 'variable nozzle' turbocharger with an intercooler. The Navara engine also has balancer shafts for vibration-free operation.
Fitted with a 5-speed automatic gearbox, and a rear LSD (Limited Slip Differential), the Navara, with its top of the class power and torque, sets new standards for its competitors to follow.
The transmission allows 'Shift-on-the-fly' capability up to 100 km/h when shifting from 2H to 4H. ABS and EBD are standard for the brake system, which features front ventilated discs and rear drums. Driver and front passenger airbags are standard, as are Xenon headlights.
"The Navara's engine is undoubtedly the best in its segment as it offers the highest power and torque amongst all mid-sized pick-up trucks I Malaysia," said Dato Dr Ang Bon Beng, Executive Director of ETCM during the launch.
According to Mr. Thierry Viadieu, President of Siam Nissan Automobile and Corporate Vice-President of Nissan Motor Co., Ltd, "The Navara is highly rated for its toughness, off-road capabilities and comfort across the world."
Imported as a CBU from Thailand, the Navara is available in three colours, Supreme Black, Tungsten Silver and Twilight Gray. Prices start from RM103, 721.00 for West Malaysia