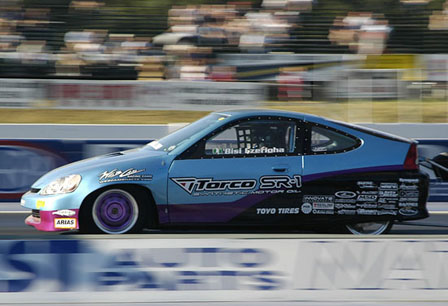 To many, engine oils are just oils that one pours into their engine every time they go for their scheduled periodic maintenance service. However, for those who places greater emphasis in utilizing quality and performance oriented oil into their engine would opt for race proven offerings from the market.
One such lubricant is TORCO. Founded in 1950, TORCO is a brand that is synonymous with motorsports; being actively involved in numerous drag and drift events in the United States. It is via this active involvement with actual competitive motorsports events that the synthetic blend is perfected to provide the optimum in lubrication and the benefit of more horsepower and torque.
More horsepower and torque just via an oil change? Myth or too good to be true? How is it possible? With proper selection of the right viscosity and utilizing engine oils that provide the best friction reduction abilities and wear capabilities, one can be assured that while providing the best protection to the engine, it will also contribute to better power and torque.
All TORCO's engine oils carry the propriety MPZ® technology. MPZ® is a combination of chemical addictives of Moly, Phosphorus and Zinc to produce the perfect blend that provide the greatest resistance to wear and friction. The general motoring public' impression of engine oils are just a type of liquid oil used for lubrication of internal combustion engines. While the main function is to lubricate moving parts, engine oil also cleans, inhibits corrosion, and cools the engine by carrying heat away from the moving parts.
TORCO is a relatively 'new' brand in Malaysia being in the market for about two years now. Presenting to the public an excellent alternative to the run-of-the-mill engine oils out there, TORCO brings to us the SR-1 and SR-5 engine oils.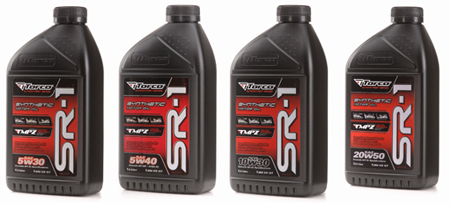 The SR-1 range is a selective cross blend of highly advanced 100% synthetic base oils and proprietary additives aimed at power efficiency and engine protection. SR-1's performance is not compromised by standardized additive technology but is instead is a purpose built, specialty formula designed to exceed the demands of high performance Japanese, European and US sports cars. With a combination of Generation-2 MPZ® and low friction base oils reduce frictional losses to increase horsepower and torque by as much as 3%. A premium polymer and additive system controls viscosity for long term durability, maximum engine protection and eliminate engine deposits.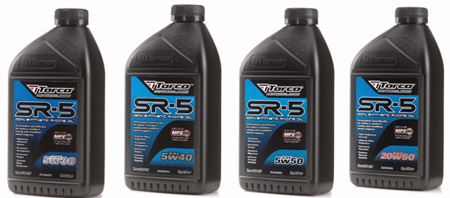 The higher range SR-5 is developed under the most severe racing conditions, Torco SR-5 offers the highest level of performance and protection for highly modified race engines. SR-5 utilizes Group IV/V synthetic base oil chemistries and additive technologies engineered to with stand extreme loads, constant severe temperatures and maximum engine revolutions. SR-5 utilizes Torco's race specific MPZ® technology which offers additional reduction in frictional losses for maximizing horsepower and torque.
The range available is as below:-
Torco SR-1 Motor Oil 5W30
Torco SR-1 Motor Oil 5W40
Torco SR-1 Motor Oil 10W30
Torco SR-1 Motor Oil 20W50
Torco SR-5 SYN Racing Oil 5W30
Torco SR-5 SYN Racing Oil 5W40
Torco SR-5 SYN Racing Oil 5W50
Torco SR-5 SYN Racing Oil 20W50
Price wise is certainly slightly dearer than the regular engine oils you pick up from the petrol kiosks but the rewards gained definitely outweighs the additional investment.