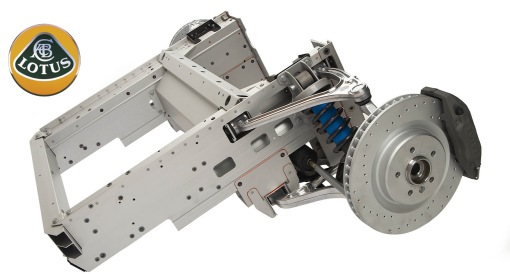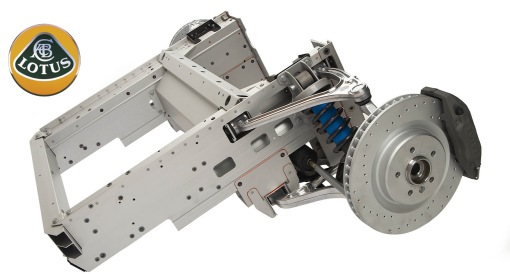 I am sure you guys know what upskirts are. It's OK we are among friends, we won't think less of you if you know what it is.
Anyway Proton's glamorous English subsidiary, Lotus Cars have pulled off the automotive equivalent of an automotive upskirt, showing off the front portion of their upcoming supercar's chassis.
The new car, which the media is calling the Eagle, is suppose to offer proper supercar performance and take the mantle that was vacated by the Esprit years ago.
In keeping with Colin Chapman's founding priciples, the Eagle will be light enough to fly and to show just how light the car will be, Lotus says that this bit of chassis on show tips the scale at 25 kilogrammes (without brakes and suspension bits).
This means that the car would not need a big engine to hurl it to supercar speeds.
Some estiamtes put the Eagle's projected kerb weight at 1800 kilogrammes, but I think that the 2+2 will probably be nearer 1500kilos..
Can't wait to see a proper Lotus supercar. We have just about enough of the endless variations of the Elise.