Sapura Appointed as BMW Dealer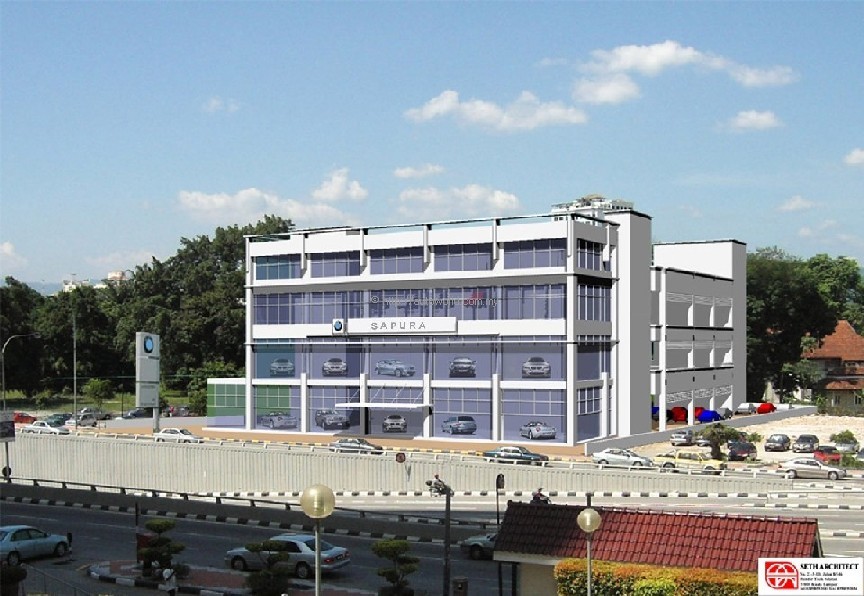 SAPURA GROUP SECURES BMW DEALERSHIP
Sapura's fully integrated 3S showroom to be opened 3Q 2006
Kuala Lumpur, 1 August 2005 – BMW Malaysia Sdn Bhd today announced the appointment of Sapura Group as a BMW authorised dealer. It is the first new dealership to be awarded since BMW Malaysia began operations in 2003.
The announcement was made at a media conference jointly organised by Sapura Group and BMW Group Malaysia.
Shahriman Shamsuddin, Executive Director of Sapura Holdings Sdn Bhd said: "The partnership with BMW marks Sapura's entry into the premium retail automotive market. Our relationship with BMW is a natural progression in our pursuit to be involved in businesses that are driven by a passion for knowledge and technology, which ultimately serves our customers' best interests."
He further commented that the strategic partnership is coming together at a time when Sapura is able to fully leverage on the rapidly growing premium retail automotive market in Malaysia.
"The potential of our partnership is enormous as BMW is an unparalleled prestigious brand fully committed to its customers," Shahriman added.
Wolfgang Schlimme, Managing Director, BMW Malaysia welcomed Sapura Group as BMW Malaysia's new partner, saying that the leading automotive manufacturer was pleased to be working with yet another solid partner.
"We believe this is the right partnership. Sapura Group is a home grown company established three decades ago and we are impressed with its track record for building resilient businesses. Their reputation, professionalism and integrity are values that we believe would augur well for this partnership within such a competitive and dynamic industry," he said.
The appointment comes as part of BMW Malaysia's strategy to improve its dealership network. The strategy consists of two components – the upgrade of existing dealerships and the appointment of new dealers.
"We began improving our dealership network earlier this year, and are working with our existing partners to further upgrade our dealerships. As dealerships form a critical touch-point for the brand to the consumers, we want to ensure that our customers continue to get nothing but the very best," said Schlimme.
"The dealership network expansion through the appointment of new dealers, beginning with Sapura Group, is a natural progression in our strategy as we want to ensure we have the right capacity to support our current customer base and reach potential new customers. This is necessary given the tremendous growth we are currently experiencing," he added.
Schlimme elaborated that sales had grown for BMW Malaysia by 18.9 percent last year and by another 35.9 percent in the first half of this year.
Sapura Group is expected to open its new 60,000 square feet BMW 3S (sales, service and spare parts) centre towards the third quarter of 2006. The state-of-the-art facility will be located at the prestigious address of Jalan Tun Razak.
The concept and architecture of the facility reflects the BMW brand essence complying with its stringent international class standards and specifications, and will house the showroom, sales office, service workshop with 15 service bays and a spare parts centre.
"We have weaved into the showroom layout an experiential element of openness, comfort and transparency, which will permeate into our dealings with our customers. We are impassioned towards offering our customers what they deserve – a commitment to serve their interests to the best of our potential. We are counting on our 30 years of presence and experience to be extended into every new business path we venture into," Shahriman concluded.