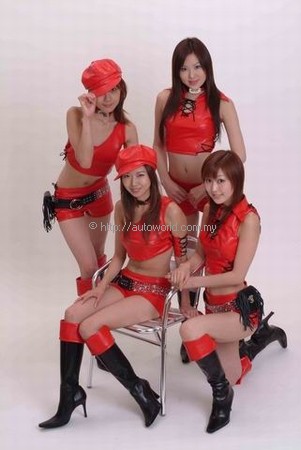 An indispensable part of Japan GT Championship 2004 is the over 100 Japan GT race queens.
Four girls (who have been "Race Queen") are from GT-A, the official organizers of the motor racing championship series. They are now in KL from May till June for Round 3 of the Japan GT to be held in Sepang on June 18 and 19.
Note: Horiuchi Akiko may not be available to attend coming road shows due to some circumstances.
The Japanese girls will participate in exhibitions, public appearances, etc in KL, Penang and Singapore. Roadshows schedule:
One Utama
30th April – 2nd May
Plaza Singapore (Singapore)
15th – 16th May
Caltex House (Singapore)
17th – 18th May
Sunway Pyramid
29th – 30th May
Gurney Plaza, Penang
5th – 6th June
Time Square
11th – 13th June