New oil for older diesel engines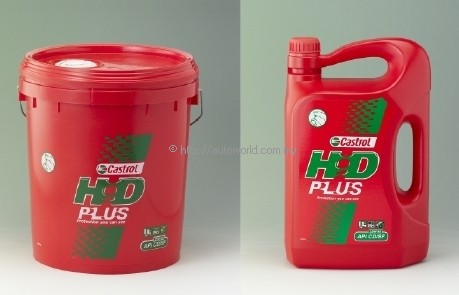 Understanding that even a tough diesel engine wears out after some time, Castrol has formulated a new product specially for older diesel. The formulation for this new engine oil – known as Castrol HD Plus SAE 25W/50 – has been fortified with a special polymer which improves the ability of the oil film around the engine to stick to spinning components, rather than be flung off. This particular characteristic was among the main objectives of the R&D team in their development of this formulation. As a result, there is a thick oil film around the critical engine parts, minimizing metal-to-metal contact and thus reducing wear.
At normal engine operating temperatures, Castrol HD Plus, being a multigrade oil, has a higher viscosity and higher lubricant film thickness than an SAE 40 monograde. This enables the new Castrol oil to offer better wear protection and reduces the probability of mechanical breakdown, ie downtime of the engine and vehicle. For commercial vehicle operators, this is a vital point because a vehicle is not contributing to the business revenues when it is unable to be used!
A further benefit Castrol HD Plus is improved oil consumption control in the older or worn engines which have greater gaps that allow oil to seep into the combustion chambers and be consumed in the process. It reduces the amount of oil required to top up by up to 43%, in contrast to an SAE 30 monograde lubricant and some selected multigrade oils, giving almost immediate cost savings.
Castrol HD Plus can be used for all turbocharged and naturally-aspirated diesel engines. This new Castrol diesel engine oil is particularly suited to on-road commercial vehicles which have been in operation for some time and which operate under arduous stop-start as well as long haul driving conditions.
"Engine wear protection is a benefit every customer looks for when he buys the lubricants we sell. And engine wear protection for all kinds of engines is our business," says Kong Kee Leong, Marketing Director of Premier Lubricants (Malaysia) Sdn Bhd, the new sales and marketing arm which was established during the restructuring of the Castrol Malaysia organisation following the acquisition of Castrol worldwide by the BP Group last year.
"We are always on the look-out to improve our products and to meet the needs of consumers and we don't just give attention to those who drive saloon cars but also the commercial operators who use mostly diesel-powered vehicles," he adds.
Castrol HD Plus SAE 25/50 is available from Castrol stockists and retails at the following prices:
Peninsula Malaysia
5-litre pack – RM38
18-litre pail – RM135
East Malaysia
5-litre pack – RM40
18-litre pail – RM142.
There is also a 209-litre drum size available for operators who may wish to keep supplies of the oil in their own premises for convenience.