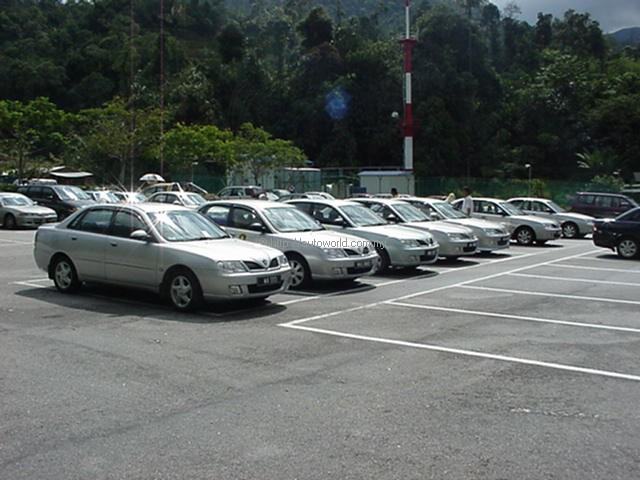 One of the things that Waja owners really love about their car is its performance when on the move. And the members of the Waja Performance Club(WPC) find any opportunity to enjoy that strong point about the Proton model. Every weekend and holiday will see small groups getting together and taking off to some nice place – taking the long way there, of course.
But many in the WPC also have families and so the club makes it a point to organise some family-oriented events and one such event was the drive to Bukit Tinggi recently.
The event was held on April 28th and sponsored by Proton Edar. The Proton distributor, which has been interacting with the WPC a great deal, provided a nice breakfast to start off and also goodies for each of the participants, which numbered 75 in 35 cars.
For WPC members, there's clearly nothing like a chance to drive together and show off their cars. It was quite a sight to see so many Wajas in convoy and being a safety-conscious club, the drivers ensured that they followed all the laws.
The drive up to the French-styled resort in Bukit Tinggi was certainly an enjoyable one for the drivers (not sure about the passengers!) with its many twists and turns – not to mention the wonderful view of the hills around.
The club spent a few hours enjoying the cool air and the French environment before heading back down in the late afternoon.
The WPC calendar for 2002 includes many more activities such as an overnight trip to Fraser's Hill, a gymkhana, basic car maintenance course, and a defensive/advanced driving course.