Exclusive Waja Numberplates Available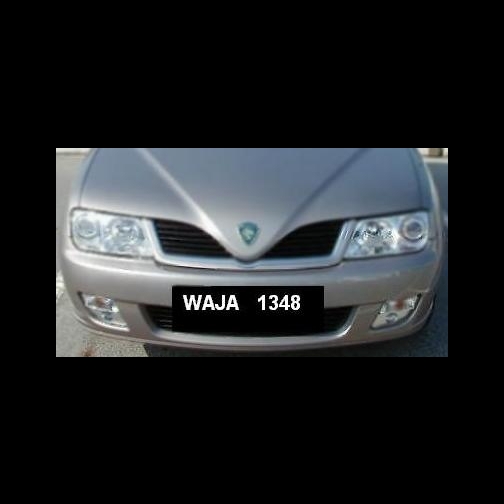 Proton is offering exclusive WAJA numberplates to the public at bidding prices starting from RM1,000. The exclusive registration plate will have numbers ranging from 21 to 2019. Applications for WAJA numberplates are open not only to those Proton Waja buyers who have yet to receive the car but also those who already own one.
The news confirms what participants in the Waja forum at AUTOWORLD.COM.MY have been talking about since late March. Some of the participants said that they had seen cars bearing WAJA numberplates and one even reported seeing a car with WAJA 1. At that time, Proton did not provide any confirmation when a query was made.
In order to submit a bid for a specific number, a deposit amounting to 10% of the bid or RM200 (whichever is higher) must be included. The successful bid for each number will be based on the highest amount offered for that number. Successful applicants will be notified by post, while the deposits of all unsuccessful bidders will be returned to them by post.
Certain unique numbers carry higher starting prices for bids. They are as follow:
WAJA 88 – starting at RM8,000
WAJA 22, 33, 44, 55, 77, 99 – starting at RM5,000
WAJA 111, 222, 333, 444, 555, 666, 777, 888, 999 – starting at RM3,000
WAJA 1188, 1199 - starting at RM2,000
Applications forms can be obtained from all EON branches and dealers as well as Proton Edar branches nationwide from 27th April 2001. The closing date for this once-in-a-lifetime offer is 31st May 2001. For further information, contact Alpiah Harun, Salina Md. Zain or Salmah Khalid at Proton's head office (tel: 03 – 515 2344, fax: 03 – 511 1453)