Ford Escape to Go On Sale in August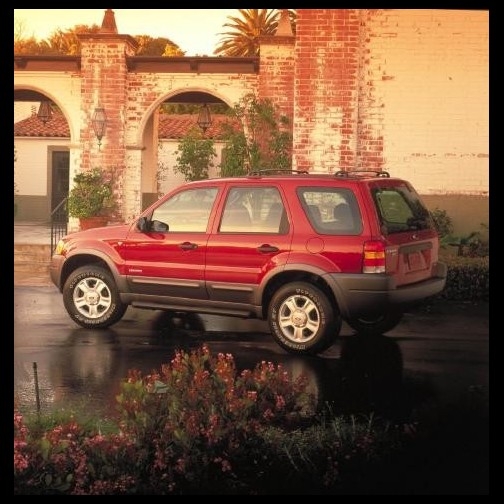 Ford Malaysia today confirmed that the Ford Escape, an entirely new sport-utility vehicle (SUV) model, will go on sale in August 2001. The model was given a preview at the KL International Motorshow last year during which time the company announced plans to assemble it locally.
The Malaysian market will be the first to have the Escape in Southeast Asia, not surprising since this is where the most SUVs are sold. Besides the Escape, the Honda CR-V is the only other new-generation small SUV being assembled in Malaysia. The 'new generation' refers to the body structure which is monocoque, like a passenger car's. In the bigger SUVs like the Ford Explorer and Toyota Land Cruiser (as well as the Suzuki Vitara), the body is separate from the chassis. Monocoque construction has the body and chassis as a single unit, making for sharper handling and lighter weight.
Ford Malaysia is likely to also be the supplier of the Ford Escape for the ASEAN region in future, when Malaysia finally meets its AFTA obligation and opens up its auto sector. This will permit exports of the Escape to be made to other ASEAN countries with minimal duties (0% to 5%). It is likely that Malaysia's 2-year delay in opening up was a major setback for Ford's plans in the region.
The Malaysian-assembled model will have a 2.0-litre 16-valve engine with 4-speed electronic automatic transmission (possibly with a column-mounted gearlever, like the Spectron's).
"Ford Escapes will be in the showrooms at the end of April for test-drives and advance bookings," said Richard Canny, Managing Director of Ford Malaysia. While declining to give the final price – it will only be announced in May – Mr Canny promised that the Escape 'will be priced very competitively'.
"Relative to the current market pricing and standards in the segment, the Escape will be a very attractive proposition," he said, adding that it would likely be priced below RM 140,000 on the road – with dual airbags and ABS.
To know more about this new model, read our Ford Escape Preview which was published last year.