Two Nissan Concept Cars for Motorshow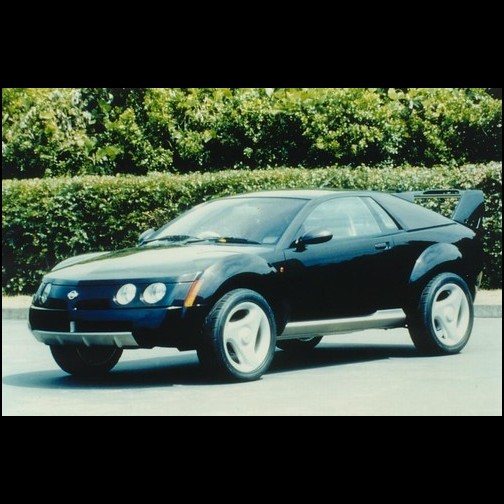 Edaran Tan Chong Motor (ETCM) will display two concept models at its stand during the KL International Motorshow which starts on November 25th 2000. The two models have been specially flown in from Japan and incorporate technologies which Nissan is studying and may introduce in future models.
One of the models is the Nissan TrailRunner, a coupe concept which could be considered as a 240RS of the future. It has the Nissan-developed ATTESA 4-wheel drive with an advanced Hyper CVT-M6 (continuously variable transmission with a manual shift mode) for multi-role capabilities on or off the road.
Power comes from a NEO VVL engine with a 1.8-litre displacement and for top performance, this engine has a 3-stage Variable Valve Lift and timing system.
The inside of the TrailRunner, which rides on large 18-inch wheels, is distinguished by M-shaped lines and has a new human-machine interface concept developed specifically for such a vehicle. The secondary controls are carefully positioned for easy operation and quick recognition while driving controls are clustered on the Multi-control Grip. To complement the sporty exterior, the interior trim has bright yellow colours and the two front seats are body-hugging.
The second concept model that will be displayed will be the Nissan Stylish 6, a hybrid-engined car which is Nissan's proposal for the future. Its powerplant consists of a direct-injection 2.5-litre V6 petrol engine combined with an electric traction motor. Combined with Nissan's advanced CVT, this hybrid system is claimed to be able to reduce fuel consumption by about 50% while also generating cleaner exhaust emissions.
The long exterior means a very spacious interior and there are three rows of seats in the cabin. Moreover, by keeping the floor height low, access is easy and there is plenty of space within to walk around, from front to back. Nissan likens the cabin to that of an executive jet with top priority given to the comfort of each occupant.
Besides these two futuristic models, ETCM will also be displaying its range of locally-assembled models with the star attraction being the latest and recently-launched Nissan Sentra. The Nissan Cefiro V6 and Nissan Serena will also be present while there will be special displays of the Cefiro's award-winning VQ30DE engine and the QT suspension system.
Safety will be a strongly emphasised topic at the Nissan stand and to give a clear idea of the safety features and concepts, there will be the Next Generation Platform (the basis of the new Sentra). Visitors will also learn more about Nissan's new Triple Safety concept which is used in the design of all its new models while an interactive communications system will let them explore the Nissan world.
"We look forward to presenting to the Malaysian public a futuristic world of information and technology with a fusion of future concepts and present innovations, underscored by safety for the driver, passengers and consideration for the environment," says a statement from ETCM.