Home
Car Brands
GoCar Malaysia Offers GoCar For Delivery Service To Help SMEs
GoCar Malaysia Offers GoCar For Delivery Service To Help SMEs
GoCar for Delivery is a new initiative by GoCar Malaysia which is aimed at helping small-to-medium enterprises (SME) provide their own delivery services to customers during the Movement Control Order (MCO) period. At this moment, the COVID-19 pandemic has affected businesses locally and globally, and the extended MCO period will pose a greater challenge to SMEs in the upcoming weeks.  While many are still paying overhead costs despite the halt or reduction in operations, engaging third-party delivery services and incurring additional merchant fees may not be feasible.
To provide support to local businesses during this challenging period, GoCar is offering its fleet of Nissan Almera at RM30/day, at its lowest rate to-date exclusively for this initiative. GoCar for Delivery is available to any business that is in need of cars to fulfil deliveries, including supermarkets, online grocers, cafes, and restaurants. GoCar for Delivery makes the process safe and easy by providing:
No human interaction by using the GoCar app to book, unlock, and return the car.

Anti-bacterial wipes to disinfect surfaces inside the car whenever needed.

Unlimited mileage at no extra charge.

24/7 customer support.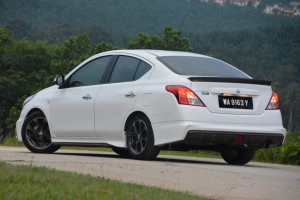 In the first week, GoCar gained positive response from its members, with a total of 120 registrations comprising 40 businesses and 80 deliverers. By subsiding the booking rates, this initiative can help business owners and deliverers to fulfil a higher volume of delivery demand and generate income.
To start self-deliveries with GoCar for Delivery, you can sign up at GoCar's website.
GoCar for Delivery's core initiative is only a small piece of the puzzle. "We noticed that many businesses do not have transport to help with distribution services, and there is a need to save expenses in a crucial time like this. GoCar for Delivery shows #KitaJagaKita as we help our SMEs to continue running their operations cost-efficiently," said Alan Cheah, CEO of GoCar Malaysia.
As a community-driven car-sharing platform, GoCar is currently partnering with top brands of similar values and missions such as Beep Delivery powered by StoreHub to reach out to more local businesses in the coming weeks.